Almost one in five (19%) of accountants aged 30 or under admit that their drinking habits are having a negative impact on their work or personal life, according to new research by the charity caba.
The study across the UK found that one in four (25%) regularly drink alcohol to lift their mood. Almost two-thirds (60%) said they regularly exceed the daily recommended intake for alcohol, with almost one in 10 (9%) saying they do so daily.
Meanwhile, one in five (20%) respondents admitted to drinking so much that they were unable to remember the evening before. This was most prevalent within the under-30 age group, with one in six (15%) saying they experience alcohol-related blackouts at least once a month.
A quarter (25%) of respondents said that a friend, relative or doctor had also expressed concern over their drinking habits.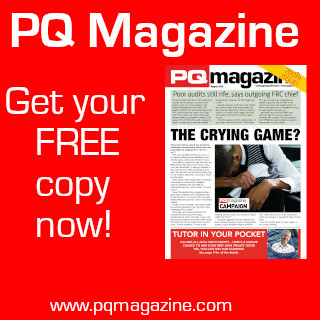 While the number of respondents who said that they themselves take recreational drugs to lift their mood was low (1%), almost one in 10 (8%) stated that they had witnessed a colleague taking drugs. This rose to one in seven (14%) for those aged 30 or under.
Commenting on the findings of the survey, Dr Stefan Walters, psychologist and addiction specialist, said: "I've worked with many accountants and financial professionals over the years to support them through addiction. It's a common issue, particularly for people in high-stress, high-performance jobs. The pressure of having to be a perfect version of yourself can take its toll, and often addictive behaviours arise as a coping strategy.
"The most important thing to remember is that you're not alone. There is no shame in seeking help, and there's always someone out there who is there to listen."
To support ICAEW chartered accountants who are struggling with addiction, caba has launched a new online hub of support content for addiction.
In partnership with the mental healthcare experts at Psych Health, they have created help guides for spotting the signs of addiction, getting the right help and supporting a friend or family member with an addiction.