A career in the public sector can be both interesting and rewarding, says Rob Whiteman – and he should know.
There are a plethora of reasons why one would choose to embark on a career in the public sector. While helping vulnerable people in society is one of the most notable, there are actually a number of arguments for why the public sector is the best place to begin and build a meaningful career. I've worked in and alongside the public sector for more than three decades and I would not choose any other place to devote my time. The ability of this sector to bestow meaning on your career and develop a diverse skillset is second to none.
I began my career in local government in 1986 in the London Borough of Newham. After that, I moved on to the City of London and the boroughs of Camden, Lewisham, and Barking and Dagenham respectively, and then on to the Improvement & Development Agency (IDeA). From there I went to the Home Office, before joining CIPFA in 2013.
Meanwhile, I have carried out NED roles in government, the NHS and private sector. If I've learned anything from my long tenure in the public sector it's that no other area of work brings greater pride and value to your career.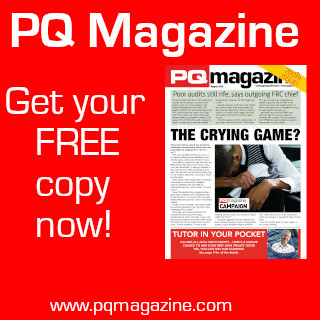 Let's start with the fact that the work is both incredibly important and rewarding. You can develop crucial, practical skills while making a difference to your community. Your work is driven by the public good and quality of service rather than profit alone, so you have the ability to drive projects that really change people's lives.
Careers in the public sector also provide a great deal of flexibility and variation. You can boost your CV while moving through various different areas and services. You could opt to study for a CIPFA qualification – perhaps through an apprenticeship – and work as a professional accountant in a local authority, government, the NHS, the firms, police, international development or companies supporting the public sector. There are dozens of entry routes into the public sector that provide career progression and the opportunity to become a well-rounded finance professional.
In recent years, the enhanced work-life balance and positive working environment have become defining characteristics that set the public sector apart from the private. The public sector has, in many ways, been ahead of the curve as far as flexible working is concerned, with a great deal of openness to a variety of working arrangements. The wider culture of public sector organisations tend to attract the kind of people who are willing to take the time to provide guidance and support to those who are new to the industry. A coaching culture is commonplace.
In the same vein, there is no shortage of valuable work experience and internship opportunities in the public sector. You'll find rich mentoring and networking opportunities that offer the chance to learn from highly experienced professionals who have dedicated their lives to public service.
You can also feel confident in your future prospects. There will always be a need for public services that in turn need dedicated individuals in roles that support the community, whether it be in current positions or roles that don't even exist yet.
Contrary to common misconceptions, there are big changes on the horizon with technology and the workforce in the public sector. You may be familiar with the stereotype that public sector organisations can be less innovative than private ones – but that is simply not the case. New technological advances are revolutionising the way we work, and providing more efficient ways to make a difference in communities. You can take advantage of training opportunities and be part of that revolution first hand.
If you are thinking about pursuing a job in the public sector, don't hesitate. And if it hadn't previously crossed your mind, I urge you to consider the option. It really is the best place to be to further the public good and make a difference in the world.
• Rob Whiteman CBE is CIPFA CEO