November 2022
CIMA's Mark Foley offers some advice on how to deal with the disappointment of exam failure,
and explains how you can come back stronger next time.

You worked hard for your exams. But the preparation hasn't paid off. You received the disappointing news that you didn't pass. And you want the CGMA designation because you know it's key for employability. What can you do to dust yourself off and bounce back after the setback?

Take a break

Relax and take deep breaths. Relaxing may seem counterintuitive, but it'll help you reset. Do something enjoyable — go out to dinner with friends, walk your dog in the park, dust off your roller skates. A carefree activity will help you to let go of your disappointment. Breathe.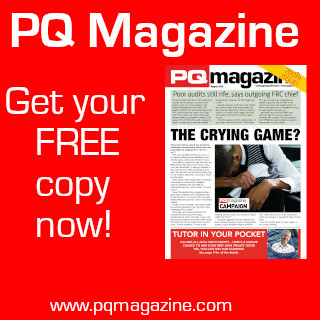 Back to basics

Reflection is essential — it underpins and strengthens good study habits going forward.
Review your exam preparation performance. What did you prepare? How did you prepare? When did you prepare?

This review provides essential feedback on your learning journey.

Review what you did in the exam itself.

Do this in detail and be honest with yourself. Learning from your mistakes is the key to success next time around. CIMA has lots of resources in the CIMA Study Planner to help you prepare for the case studies.

Have a look at the self-test checklists in the study planner. These will help you reflect further on what you should have done to prepare. Make sure you fill in any gaps and address any shortcomings in knowledge or techniques before your next attempt.

Identify useful resources

Sometimes identifying which resources are the most useful can be the biggest challenge. Fortunately, this dilemma has been solved for you. There's a set of specifically curated resources — articles, webcasts and animations — that will take you through your exam prep, right up to the last 24 hours before the exam. There's one for each level of the CIMA's CGMA Professional Qualification. Here's the link to the study guides for the Operational Level Objective Test exams and the Operational Level Case Study as an example.

Talk to other students

Chat with other students who have just received their results, either at work or on the CIMA Student Group on Facebook.

Maximise their feedback. Ask them why they think they passed or failed. Does any of their feedback ring true for you?

For example, did you immerse yourself in the pre-seen materials and look at the organisation from every angle and context?

Did you make sure your knowledge of the three Objective Test subjects was sharp or were there some gaps you glossed over?

Were there topics you knew were wobbly but hoped wouldn't come up? Did you get a bit hung up on writing down everything you knew in parts of the question you were confident in, rather than making sure you covered all parts of the requirement?

The combination of talking to your peers and reflections will provide insights into what you did last time. And how you can improve next time for success.

Next steps

Book your next exam as soon as possible.

Don't leave it too long (unless you are a long way short of the pass mark and have some serious studying to do).

It's best to book into the next available exam while the knowledge is fresh in your mind and you feel you've learned the lessons from your previous attempt.

Envisage the rewards of a pass next time around.

Confidence is important

True confidence comes from knowing your stuff and being fully prepared. If you know the syllabus inside out and upside down, trust your judgement when it comes to tricky questions such as the "select all that apply" ones. With these, for each of the given responses, just ask yourself 'Am I sure this response is true/correct?' If the answer is a definite 'yes', tick that response.

If you are at all hesitant, ignore that response and move on as your first answer is almost certainly right.

You must study and feel competent in all parts of the syllabus as anything can and will be tested.

Summary of tips

• Read the questions carefully the first time around, before you start answering.

• Resist the temptation to 'fiddle' with your answers (tempting though it may be).

• Doing the practice tests will show you that if you first read the questions very carefully, you do select the correct answer. Practice is key.

• Re-book your exam promptly and prepare well to pass next time around. If you are set and follow our guidance on time management and exam technique, you should succeed.

• Most importantly, don't give up. Take pride in how far you have come and have faith in achieving exam success.

• Go for it and good luck!

To bring your re-sit preparation together, explore the Resit guide. It's essential reading and will support your journey to exam success.

• Mark Foley, Director of Relationship Programmes – Management Accounting at the Association of International Certified Professional Accountants, representing AICPA & CIMA