October 2022

Graham Hambly meets ACCA Jean-Paul Noel-Cephise, a man who is helping to show your qualification really can take you anywhere.
Jean-Paul Noel-Cephise is an accountant, programme director for London South Bank University, life coach, TV presenter, author – and is about to become an Elvis tribute act!
Is there nothing this man can't do? Well, the simple answer is no, and if you spend any time in his company his love for life and enthusiasm will rub off.
Welcome to the show
A prime example of his tenacity is his TV programme 'The Jean-Paul Show'. He felt there just weren't any talk shows on TV talking to the people he wanted to hear from, so he started his own. Now in its second series on Sky channel 182, he interviews musicians and entertainers, mainly from the black community, but he does it in a way that doesn't glamorise the guests. He wants to know what made them successful and what part their family played in it all. Recent guests have included Paul Brunson, White Yardie and Omar. Oh, and he also does all the post-production, too. That he admits has been a hard learn.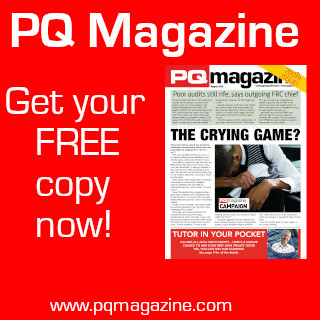 Jean-Paul qualified as an ACCA in 2006. It wasn't his first career choice. He had just got married and was working as a business analyst by day and a massage therapist in his spare time. He's also worked as a legal executive.

However, he stuck with it and on qualification he became a finance controller for G4S.
Studying wasn't natural
He admits he didn't enjoy studying, and feels in truth it's just 'not natural'. It's the whole thing about learning stuff you are never going to use again and simply forget. However, he took his final exams at BPP and a couple of tutors there were real 'entertainers' and he loved that – it made learning so much more interesting, he said. They also saw the potential in him too, and asked him to do a presentation. Halfway through that presentation they stopped him and simply said "come and work for us"!

He was still working in industry at the time and had to take a £15,000 drop in salary, but there was a promise of more to come. Jean-Paul explained: "I had grown tired of the people trying to sell me out in meetings, but you get trapped by the money." He went on: "At BPP there was a real team ethos and they wanted me to be myself."

Along his journey he worked for Kaplan and then went freelance, and is now the business management programme director for London South Bank University at its fantastic new hub in Croydon.

He stressed that with the ACCA qualification.
you really can go all over the world. "It's such an amazing qualification to have," he said.
Jean-Paul now offers life coaching too, specialising in business presenting, something again he seems a natural at.
Deadly dating
PQ magazine first came across Jean-Paul a few years ago when he released his book '7 Deadly Dates'. After a long marriage he and his partner split up, and like everyone else he tried the internet to find the new love of his life. However, what he found when he was dating was that no matter how the person looked in their photo or how they described themselves in their profile they were "rarely put together exactly as I had thought they were". So '7 Deadly Dates' recounts the surprises that he found and how he attempted to cope with them while also trying to enjoy the date.

Finally, for his latest venture he has started to record music. He hired a voice coach and is planning a 15-track album. He will be singing Elvis, which was a surprise, but Jean-Paul told us Elvis was simply "one of the best". He also identifies with his sincerity and sheer vocal range. There are plans to enter a competition as an Elvis tribute act. We have heard the tape and he can sing, of course he can, and his coach says he has a nice pitch. So, you may be hearing him at the next PQ magazine awards – although we haven't told him about that yet!

We asked what keep him going and so positive, and he said: "I am in my prime, so I need to continually challenge myself. My kids have always been my priority but they have sort of grown up, and I need to put this energy somewhere."

One thing is for certain: Jean-Paul is not caught in a trap.