May 2020
Brigita Petrova explains why you should welcome the move to CBE exams and how you can make the most of the advantages it will bring.
Hopefully, all ACCA students have heard about the introduction
of computer-based exams (CBE) for the Strategic Professional Level subjects. Although piloted in a handful of locations for the March 2020 sitting, many students know very little and fear
the global change coming in due course.

And while it is quite normal to fear the unknown, the many benefits of the new exam type make it a positive move, allowing more effective real-life preparation and better exam
performance.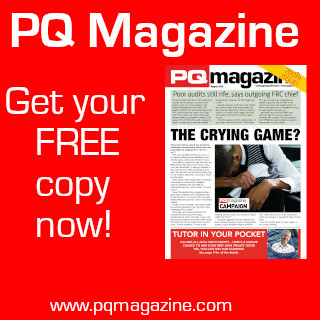 How to use the new format in your favour?

Make sure you take advantage of all tools ACCA has provided you with, such as:

• Strike-through and highlighter – for anything you want to stick out in a question.

• Calculator – although you can use the spreadsheet for the same purpose.

• Formula sheet – for anything that you don't need to memorise.

• Scratch pad – for workings which you can copy and paste into your answer. Best thing is that your workings get saved in the scratch pad and are available during exam.

• $ symbol – for currencies where you need to switch from one to another.
Why is the new format so much better for you?

• Better presentation: no more squashed or crossed out illegible and unprofessional handwriting that makes it harder for you to score marks.

• Copy and paste function: less chance of human error when taking bits from the question or scratch pad.

• Better focus: you can open a few windows (remits) at a time, move around and resize them so you are looking at only the information needed and type up at the same time.

• Easy navigation between questions and question parts via the Navigator tool.

• Quicker: in addition to the above features, typing is easier than handwriting.

• Less time to write: more time to think and make sure the points in your answer are relevant.

• More effective planning: you are more efficient overall.

• Real life experience: the new exam type mimics a real-life work simulation equipping you with professional skills you can utilise at your workplace.
So what should you do to make it a success?
Play with the resources provided by ACCA as much as you can in advance:

• Read the CBE guidance as well as the exam instructions carefully (as some features look different in the real exam).

• Practise the CBE specimen and three practice tests.

• Explore the functionality of the spreadsheet.

• Say goodbye to pen and paper: ensure you type up any questions you practise.

CBE is introduced in the UK from September 2020, for any other locations it is done on a gradual basis. Click here to find out when you get to benefit from it.

• Brigita Petrova is a tutor at the London School of Business & Finance.