The head of the Financial Reporting Council, Sir Jon Thompson, is moving on to pastures new.
He has handed in his notice to leave the accountancy watchdog with immediate effect, and will be taking up the role of HS2 chair.
Thompson will be standing down as CEO at the end of his six months' notice period and will only be working on a part-time basis.
Sarah Rapson has been appointed on an interim basis as Deputy CEO to support Thompson and the board during this period.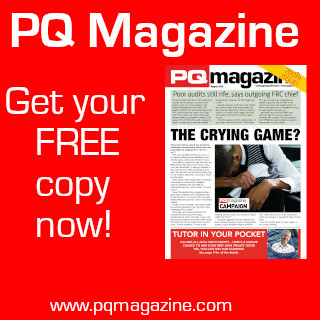 FRC Chair Sir Jan du Plessis said: "This remains an important stage in the development of the FRC and its capabilities as an impactful and influential regulator supporting Britain's place as a trusted, global financial centre. There is still more to do to ensure that recent momentum is maintained to deliver the full transformation to ARGA, including the passing of the requisite legislation. I look forward to working with the Department of Business and Trade, who will immediately start the recruitment process for the FRC's next CEO."
Thompson has jumped straight into his new role and in an interview with the Daily Telegraph said HS2 is so expensive to build because "we are more responsible builders than the French."