CIPFA has unveiled a new accelerated route to gain both the CPFA and ACA designation, and dual membership with the ICAEW.
CIPFA's head of qualifications, Anna Howard, told PQ magazine the private and public sectors are becoming increasingly interdependent. She explained that CIPFA is also "dedicated to providing the best possible career options for our students".
To achieve dual status newly qualified CPFA members will have to take an additional module, Corporate Reporting, and complete a statement of intent.
Newly qualified ACA members will also be able to gain the CPFA designation by completing the Public Sector Financial Reporting module.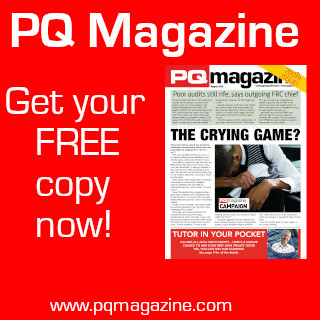 Howard stressed: "This will mean that choosing to study a CPFA qualification does not limit your career options to the public sector for the first five years."
She also believes the new dual membership will make students much more attractive to potential employers.
The new accelerated route to gain CPFA and ACA designations and dual membership will be launched early in 2024. If you would like to register your interest or receive further information, please email: hello@cipfa.org.
CIPFA and the ICAEW have been working more closely since late 2021.