The impact of climate change and how it is reported has moved to the top of the Financial Reporting Council's agenda.
The FRC will now review the extent to which companies and auditors are responding to the impact of climate change on their business, to ensure reporting requirements are met. What the accounting watchdog wants to know is how the quality of information can be improved to support informed decision-making by investors and other stakeholders. The FRC said it will now monitor how companies and their advisers fulfil their responsibilities, to encourage best practice.
The next step is for the FRC to review a sample of company reports and accounts across industries to assess the quality of compliance with climate change requirements. It will also look at some audits to review how auditors are ensuring the impact of climate risk has been appropriately reflected in company reports and accounts, including key areas of judgement and related disclosures.
Audit firm resources supporting teams evaluating the impact of climate change on audited entities will also be scrutinised.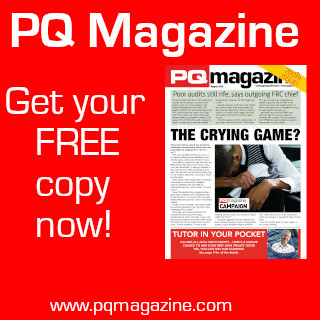 There is a new UK Corporate Governance Code and the FRC will evaluate the quality of disclosures here too, particularly looking at risk, emerging risk and long-term factors affecting 'viability'.
Finally, the FRC will see if companies have followed its Lab's recommendations to report in line with the Task Force on Climaterelated financial disclosures framework.
FRC CEO Sir Jon Thompson said: "Not only do boards of UK companies have a responsibility to report their impact on the environment and the risks of climate change to their business, but investors expect them to operate sustainably."
Economists predicting 'catastrophic outcomes'
You know we are in trouble when even JP Morgan economists say "human life as we know it" is being threatened by climate change. In a hard-hitting report to clients it says that without action there will be "catastrophic outcomes".
The bank has said that the economists in question are in fact totally independent from the bank.
The economists, David Mackie and Jessica Murray, stressed that carbon emissions in the coming decades will continue to affect the climate for centuries to come in the way that is likely to be irreversible.
They emphasised that climate change action should be motivated by the likelihood of extreme events. "Climate change could affect economic growth, shares, health, and how long people live," says the report.