June 2020
When it comes to ACCA exam combinations, Grace Hodgetts explains how you can choose the subjects that sit best together.
ACCA allow you to sit up to four subjects in one exam sitting and a maximum of eight per year. Squeezing in eight exams a year is optimistic for many students, but the impact of coronavirus on our social lives or ability to go on holiday may mean you are now considering whether you have time to study for an extra exam.

If you do plan to sit two subjects together at the next available exam sitting, which two should you pick?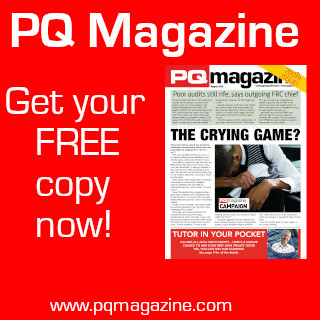 ACCA have always prided themselves on the flexibility they offer to students, so there are no rules as to the order you have to complete the exams in each level. However, there are some rules about moving through the levels and some sensible approaches to consider to ensure you have the best chances of exam success.
ACCA guidance

If you are sitting an exam from the Applied Skills level, you can only combine this with a Strategic Professional exam if the Applied Skills exam is your last subject in this level. Otherwise you will need to choose another Applied Skills level subject to study instead. This is referred to as 'Modular Order' rules on the ACCAglobal website.

ACCA recommend you complete the Ethics and Professional Skills Module before attempting Strategic Professional level to give you the best chances of exam success, but you can do this at any time, so it may be worth doing this along with your current studies. This is an online module that you access via your MyACCA portal and should take approximately 20 hours.
Connections between subjects

In addition to the ACCA advice, there are some important connections between subjects that you should consider when choosing a second exam to sit:
1: If you are sitting Taxation (TX) maybe pick up Financial Reporting (FR), especially if you are in a tax role at work as you will see financial statements during your day-to-day tasks, so this exam should help your understanding.
2: You should have a good understanding of the financial reporting rules before you attempt to learn how to audit a set of accounts. So if you're studying Financial Reporting (FR), why not pick up Audit and Assurance (AA) at the same time?
3: Similarly, you could sit Strategic Business Reporting (SBR) at the same time as Advanced Audit and Assurance (AAA).
4: There is some overlap between the skills and knowledge you will gain in Advanced Financial management (AFM) and Advanced Performance Management (APM) with Strategic Business Leader (SBL), so if you have chosen one of these as your option subjects you could pick up SBL too (subject to the next point).

One final important point to remember: if you are a Level 7 apprentice, please be aware it is compulsory to do Strategic Business Leader (SBL) as your last exam, as this is your End Point Assessment for your apprenticeship.

Overall, most combinations in each level are fine, but there are a couple of combinations it would be best to avoid.

With Performance Management (PM) and Financial Management (FM), some of the syllabus areas in FM build on some quite technical PM knowledge, so students often find studying these together more difficult.

For a similar reason you should avoid sitting any Strategic Professional subject at the same time as its corresponding Applied Skills subject.
So avoid sitting FM and AFM, PM and APM, FR and SBR, TX and Advanced Taxation (ATX) or, finally, AA and AAA at the same time. If you intend to sit these exams in the same sitting they are scheduled on the same day so you wouldn't be able to do both exams anyway.

• Grace Hodgetts, Kaplan Financial's ACCA product manager.