April 2023
GAAPweb has some top tips on how to land that dream role – and it all starts with your CV
With recruiters spending less than a minute on average scanning your CV, every word must earn its place on the page. Creating a bespoke CV for your specific part qualified role will ensure that it stands out.

Demonstrating how your skills go beyond the desired attributes in the job advert will aid your progress to the interview stage.

Utilise your CV to highlight your relevant experience and expertise, stressing the achievements within your career. GAAPweb have curated some PQ accountant CV template tips to help those kick- starting or developing their financial career.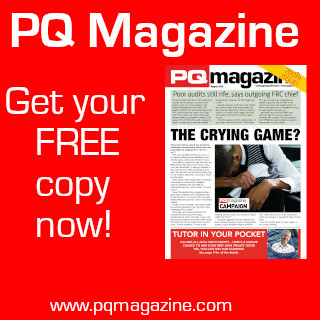 Personal Statement

Your personal statement should be four or five sentences maximum, highlighting your expertise and demonstrating how your skills align with the role. Make it short, succinct, and tailored specifically to the job advert in question to catch the eye of the recruiter.

Example

"A part qualified, ACCA student, with two years' experience working as an Assistant Accountant for a global construction company.

Supporting the Head of Finance with revenue reporting, monthly forecasts and quarterly management accounts, as well as performing intercompany reconciliation and accounting adjustments."
Skills

Your personal statement should be followed with a list of hard skills and accreditations tailored to the job advert. The skills section of your CV is for hard professional skills that demonstrate that you're quantifiable for the job, moving away from soft transferable skills, such as 'time management', 'organisation', and 'teamwork'.

Example

Quantifiable skills:
Expert knowledge of BACs and CHAPs payments
Experience with Sage 200C
Employment History

Your employment history should be listed from your current/latest position onwards. Using a uniform structure throughout, ensure that your job title, company name, the dates you worked there, and a summary of your main achievements are all included.

Using active language, such as power verbs, will help your achievements catch the eye of the recruiter, for example, instead of saying 'made', 'fixed' and 'did', use 'developed', 'resolved' and 'conducted'. When discussing your role, focus on ways in which you helped your last company, whether it's the impact you had on the company's annual turnover or how you increased the efficiency of the finance department.

Quantifying your skills is crucial.

List your skill, highlight your expertise, and back up it up with stats and figures (if possible), finishing with a link back to your desired role.

Example

Accounts Assistant | [Name of Firm] | May 2020 – Present
Drafting quarterly management accounts, arranging monthly forecasts
Conducting accounts receivable, supplying invoices and weekly credit control
Dealing with payment enquiries, processing bank receipts, arranging client payment runs and bank reconciliations
Preparing sales invoices and purchase ledger
Managing expenses for the business Achievements:
Rewarded the "Finance Department: Best Employee" award twice in one year due to strong analytical skills
Education

Just like your employment history, start your education section with your most recent qualifications. If you're a recent graduate, it's worth discussing the achievements and skills acquired during your education, referencing the job advert.

Here at GAAPweb, we suggest listing your latest one/or two educational achievements, such as your degree and the professional qualification you're studying for (if applicable).

Example

ACCA – Part qualified; three papers left to study University of Southampton | BA Hons Accounting and Finance (First) | Sept. 2014 – May 2017
References

The go-to 'References available upon request' statement isn't actually necessary on your CV; however, if you choose to include it, refrain from including any personal details, including referees' names or contact details.
With analytical skills being a key part of an accountant role, we recommend asking a trusted friend to double check your CV before submitting it. For more CV tips go to GAAPweb careers.
Thanks to GAAPWeb for this article