November 2020
AAT studier Lyndsey Cole explains why she is swapping the classroom for distance learning.
After completing AAT Accounting Levels 2 and 3 at college, Lyndsey Cole has opted to study her Level 4 Professional Diploma in Accounting from home.

Here she explains why distance learning is the perfect option for the final step of her AAT journey.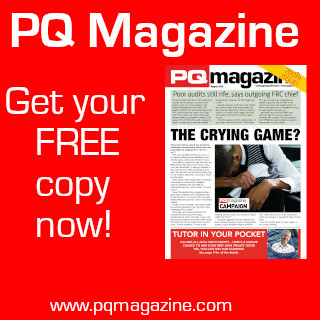 "Earlier this year I had just finished my Level 3 from home due to lockdown and, although there were some virtual lessons, I did most of the learning and studying myself. That gave me the confidence to sign up online with Premier Training," explained Lyndsey.

"I had also made a few friends on the previous levels so we decided we would continue to work together and support one another as we had been over the last two years.

"Some other considerations with distance learning were the package and price. With online learning I also got a free Xero course, which as my employer was considering switching over to Xero, I thought that would be great to do.

"In addition, the books were included and all sent straight out, along with some other resources which were really useful. These were always an extra at college."

The flexibility of distance learning, especially during the current pandemic, was also a major attraction for Lyndsey.

She said: "I was conscious that due to Covid19 we might find ourselves in local lockdowns and so forth, so I didn't want the pressure if I had a house full again that I also needed to work and study. I could put a hold on the studies or just reduce them as I got to choose when the exams were."

Far from being concerned about a lack of support, from a college or classroom-based teacher, Lyndsey was reassured by the presence of the Premier Training tutor team.

She added: "One of the most important things was knowing there was a tutor available should I need one. I didn't know how much I would need them, but it was a bit like a safety blanket where you want one just in case.

"I knew the next level was going to be hard and I had my friends as support, but when I was banging my head on a brick wall as it just didn't make sense, I wanted to know someone would be there to help."

So, what's next for Lyndsey – ACCA or CIMA qualifications perhaps?

"At the moment, I swing from 'yep, going to do the lot and go for ACCA' to 'goodness, level 4 is tough enough, that'll do!' So I'm not too sure what I will do after this," she said.

"I'm really enjoying learning though, so it would be a shame to stop, but I also need to decide what I really want from my career and whether I need any other qualifications or not."

• Thanks to Premier Training for this article. Find out more about the benefits of AAT distance learning at www.premiertraining.co.uk