November 2020
Stephen Flatman proffers six easy steps for your revision and exam preparation.
Our students have been incredibly resilient over the past six months, they have put in a lot of hard work and this has been reflected in the latest CIMA pass rates.

To help you sustain your success, our academic experts have put together their best revision tips to make your exam preparation more effective and help you stay motivated: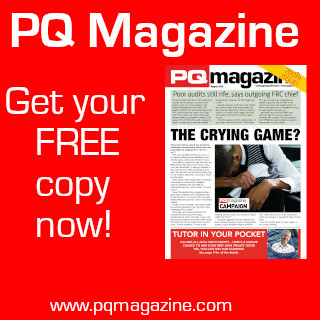 Create a tailored revision plan: first, you need to think about how much time you will realistically be able to study for each week.
Based on this, create a revision plan that covers key areas of your exam, write down exactly what you need to do for each session and how long they will last (don't forget to schedule revision breaks!). To boost your attention span, consider varying your revision aids by using a combination of written, audio and visual formats.

Familiarise yourself with the exam: you should spend some time to familiarise yourself with the exam format, features, time aspects, response requirements and process of the exam. Knowing in advance what's expected of you during the exam will make you feel more prepared and help you beat exam stress.
Switch to active learning: not everyone learns in the same way or at the same pace, some of you may retain information better through seminars, lectures, textbooks or presentations (what's known as passive learning) while others will better absorb information through participation in workshops, group discussions or practical projects (what's known as active learning).
To ensure that you've correctly retained information and know how to apply your theoretical knowledge, try scheduling some active learning such as practising revision questions.

Cover your bases: make sure that you understand what it takes to pass each exam and how it is scored based on the core activities of the CIMA exam blueprints.
Throughout your revision, you should regularly assess what's going well and what's proving more difficult to master. You may want to keep a list of your common mistakes and their solutions on hand to aid your memory.

Practice, practice, practice: studying and practising are the best ways of ensuring that you are well prepared, and know what to expect, when you sit your exams. During your revision, we also advise that you take mock exams so you can truly assess what needs to be improved or learned before your exam day. Sitting a mock exam is also essential to help you refine your exam technique and time management skills.

Get ready for exam day: between your professional and personal commitments, exam day will be here before you know it.
Whether you're taking your exam online or at a test centre, make sure that you know what the procedure is. For example, if you're sitting your exam online, check that you've performed a system test beforehand. Whether you pass or fail your exam, make sure that you understand your results, including both the areas where your performance – was particularly strong and the areas where your performance might have fallen short. Good luck on the next step of your CIMA journey!

• Stephen Flatman, Vice President, Examinations, Management Accounting, The Association of International Certified Professional Accountants.