All professional students preparing for assessments in management accounting need a clear awareness of how behavioural patterns are often shaped by the budgetary process and why behavioural aspects are more to the fore in budgetary control than in any other management accounting technique.
A budget was once defined by CIMA as "a plan expressed in money. It is prepared and approved prior to the budget period and may show income, expenditure and capital to be employed.
It may be drawn up showing incremental effects on former budgeted or actual figures or compiled by zero-base budgeting."
Budgetary control is defined as 'the establishment of budgets relating the responsibilities of executives to the requirements of a policy and the continuous comparison of actual and budgeted results, either to secure by individual action the objectives of that policy or to provide a basis for its revision."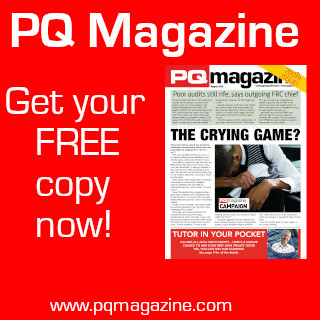 To quote a phrase used in Kaplan texts: "Budgets have an impact on people and people have an impact on budgets."
The functions of budgetary control are:
• Planning and coordination.
• Authorising and delegating.
• Communicating and motivating.
• Evaluating performance.
• Control.
This process is often seen as a source of conflict and managers may have differing perceptions of the nature and purpose of the technique. So how do the above functions aid managers in achieving their objectives?
• Planning provides a coordinated approach in the short term. A framework of responsibility is set; without this planning managers' objectives would be unclear. A coordinated approach to planning enables managers to have a wider perception of the organisation as a whole.
• Authorising and delegating bestows power on people and may be interpreted by some as permission to 'spend the budget' rather than 'spend up to the budget'.
• Communicating and motivating are vital elements – an effective system of budgetary control will encourage and develop good communications within an organisation and aid management in performance enhancement.
Budgets underpinned by sound planning technique should motivate individual managers towards achieving their objectives and those of the wider corporate plan.
• Evaluating performance is achieved by timely presentation of results within the responsibility accounting framework, focusing on variance accounting.
Management performance is thus judged on a timely and regular basis. Using exception techniques, managers can control the operations for which they are ultimately responsible.
• Control simply focuses on operational control, once defined by CIMA as "the management of daily activities in accordance with strategic and tactical plans".
Researchers and writers agree there are three areas that often encounter problems:
• Budget setting.
• Budgets as targets.
• Budgets as performance indicators.
Budget setting is usually characterised as either 'imposed or participative'. In some organisations setting budgets is the sole responsibility of the senior management team. They communicate their plans to their subordinates using a top-down process. Often, the managers responsible for implementing the plan have little or no participation in the budget setting process and this can have an adverse effect on management attitudes and behaviour.
The opposite approach is one of full participation in the process which can:
• Lead to more realistic and achievable targets.
• Improve coordination and communication across the organisation as a whole.
• Increase management commitment to objectives.
Budgetary targets must be set at acceptable and achievable levels so that the managers are motivated to achieve their personal objectives, thus enhancing performance and contributing to the overall achievement of corporate plans.
Imposed budgets often set targets that are too difficult to achieve and managers are discouraged by these unattainable standards and so become de-motivated.
Performance evaluation provides feedback for ongoing managerial decision making. Such reporting needs to be timely and to possess the attributes of:
• Relevance.
• Reliability.
• Comparability.
• Understood by the user.
As providers of financial information it is our duty to assist in this process.
For managers to be assessed on their performance by the budgetary control and variance accounting process they need to understand and have the confidence in the reports they receive – otherwise conflict will arise.
• Dr Philip E Dunn is a freelance author and technical editor for Kaplan and Osborne Books