ICAEW has signed an agreement with the Iraq Union of Accountants and Auditors (IUAA) to help rebuild the profession in Iraq.
President of the IUAA Jawad Al-Shehele and ICAEW President David Matthews co-signed the partnership agreement in mid-March.
Established in 1969 in Baghdad the IUAA and under Iraqi law it is the country's solely recognised national accountancy body.
Together the ICAEW and IUAA will work together to develop professional education for accountants in Iraq. ICAEW's International Capacity Building (ICB) team will also review the current certified public accountant syllabus, and help develop a roadmap and action plan for reform.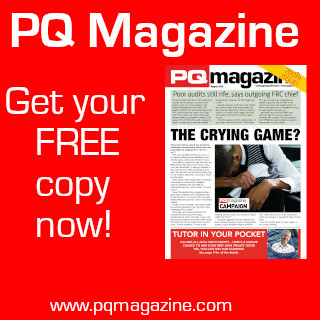 IUAA approached the ICAEW because of the UK's body's experience developing accountancy qualifications and its commitment to the benefits of a strong accountancy profession internationally.
ICAEW has completed similar projects in 30 countries across Asia Middle East and Africa.
ICAEW President, David Matthews, said: "A skilled accountancy profession is a vital part of every strong economy and we are pleased to used our experience developing qualifications to ensure our colleagues in Iraq receive the highest quality of training."