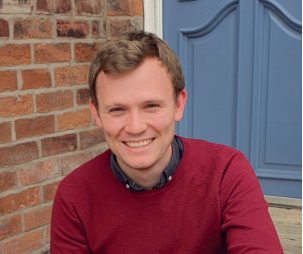 July 2020
Daniel Dudley completed his full CIMA qualification with e-Careers, earning ACMA and CGMA status, in just three years. So how did he do that?
Meet Daniel. He recently became a finance manager, providing financial support to a portfolio of businesses, including tax planning, software implementation and investment appraisals. We asked him about his story so far.

You've recently fully completed the CIMA qualification. How did you find studying CIMA while working, and how did you manage the work/life balance?

The CIMA qualification is such a great qualification to have, and it's recognised so widely. Now I have finally finished and am a Chartered Management Accountant I can look back on the amount of sacrifice and studying I had to do for three years and can easily say it has been worth it! Studying CIMA while working full time was a challenge. I found a few things specifically helped to manage it: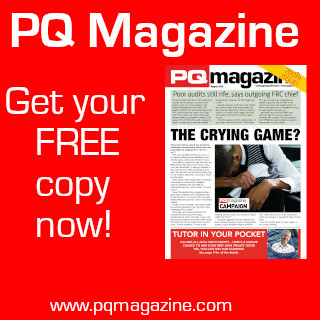 • You must set goals: For every course, I set a goal of how quickly I wanted to sit and pass the exam.

My default was 10 weeks for the standard objective tests and you only really have seven weeks for case studies. Knowing I only had 10 weeks forced me to plan what topics I would cover in each of those 10 weeks when I would do mock tests, how much question practice I would do and so on. Then track yourself against this. I had a very detailed study plan and set targets of how many hours I was going to study that week. When I was falling short of where I should be, I could change my schedule to get me back on track.

• Be consistent: I would get to work an hour early to study CIMA, and I got into a great habit of doing this every day. I found that I could get through the content of the course in six to eight weeks. Since it was a consistent effort, my retention of the knowledge was secured for the long term.

• Be realistic with your study plan: Early on in my studies, my wife and I had our first child. As you can imagine my studies dropped significantly as other priorities in life took over. You've got to be realistic with your study plans. There are aspects of life that will take over from time to time, year ends, forecasts or budget cycles might mean longer hours at work. However, if you factor those into your plan and be realistic with what you can commit to, you'll find that you can stick to your plans better and get through the papers in no time.

What advice would you give to individuals contemplating starting a CIMA qualification right now?

I've spoken to many people in business that wish they had done CIMA. If it interests you, start now. The key with CIMA is to get experience alongside your studies. The knowledge is great but for it to be valuable you really need to see how finance works, the knowledge CIMA gives will make it easier to understand but you will need to see it and learn it.

From all the knowledge you've gained from CIMA so far, what has been the most important thing you've learnt?

Be curious. Obviously, CIMA covers quite a wide range of topics that as an accountant you need awareness of. The most important lesson CIMA has taught me is to be curious. I found my experience studying CIMA has been enriched by proactively trying to understand topics in depth.

What is your current job title and what are your responsibilities?

I am a Finance Manager for a company that offers operational, commercial and financial support to a portfolio of businesses. My role includes business planning and budgeting, setting up management accounts, tax planning, implementing new controls and software, investment appraisals, liaising with companies' accountants and more. It's very varied but has been very rewarding.

How often do you use the skills you've learnt from CIMA training in your dayto-day life at work?

All the time! Variance analysis is a management accountants' bread and butter! I use this all the time to understand why performance is not as expected. There are just so many skills you can learn if you really throw yourself into studying CIMA.
The qualification will equip you with the knowledge you need to do well, however if you really invest in understanding and seeking ways to apply the knowledge you'll find the skills you develop will serve you in many situations in and out of the finance function.

Do you find a career in accounting rewarding?

I find it very rewarding. Accountants are such an important part of any business.

What I find accountants particularly good at is finding out how businesses are actually performing and being able to track that. That's what I find rewarding as an accountant – helping the business to really understand what is going on…

• Thanks to e-Careers for this article.