August 2021
The AIA has launched a new professional qualification and online learning platform. Philip Turnbull outlines what's changed.
The AIA has launched its new recognised professional qualification, designed to equip qualified accountants with specialist knowledge, skills and awareness suited to modern commercial, public enterprise and professional environments.
The new qualification offers two distinct options leading to qualification as a qualified accountant or statutory auditor, delivering the knowledge, skills and experience to enjoy a successful career in either field.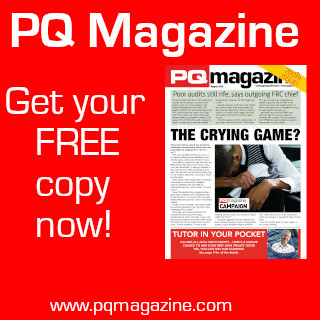 Alongside the professional qualification, AIA has unveiled its own online learning platform, AIA Achieve Academy, available worldwide and designed to support students with a range of effective and proven resources designed to suit individual learning preferences.

What's changed and why?
Extensive research went into the development of the qualification to ensure it meets the conditions of the AIA's Competency Framework, as well as the requirements of employers, businesses, students, and regulators. To improve accessibility, AIA made use of advances in digital technologies to create a professional qualification that can be studied and examined online, with students now able to take exams at home, through remote invigilation.
What is immediately evident is the reduction in the number of units of assessment. Primarily, this comes with the introduction of a single integrated Foundation Unit, replacing the previous structure of six separate exams and reflects developments in both the business environment and in candidates' educational backgrounds, assessed through a single multiple-choice exam.
The addition of optional papers for those on the accountancy route allows candidates to tailor their qualification towards personal preferences, and those students following the audit route continue to meet the qualification and training requirements set out in legislation to become a statutory auditor.
Another new feature is the introduction of a standalone paper called Ethics and Professional Practice. Ethical issues can arise in all settings where professional accountants work, whether in business, professional public practice, government, public services or charitable sectors.
The aim of this paper is to provide tools and skills for accountants in all forms of organisation.
It allows students to consider the nature of ethical challenges that can commonly arise in professional and business contexts, the approach to identifying, analysing, and resolving ethical dilemmas, and ultimately to develop key professional skills such as leadership, communication, and commercial awareness.
All AIA qualifications are now assessed via computer-based exam.
The outcome of the revisions is a streamlined programme for professional education with greater emphasis on linking theory to application in the context of relevant business situations and digital skills. Reflecting the competencies of the modern profession, AIA's new professional qualification creates future ready finance professionals with high demand skills.

• Philip Turnbull is CEO of the Association of International Accountants