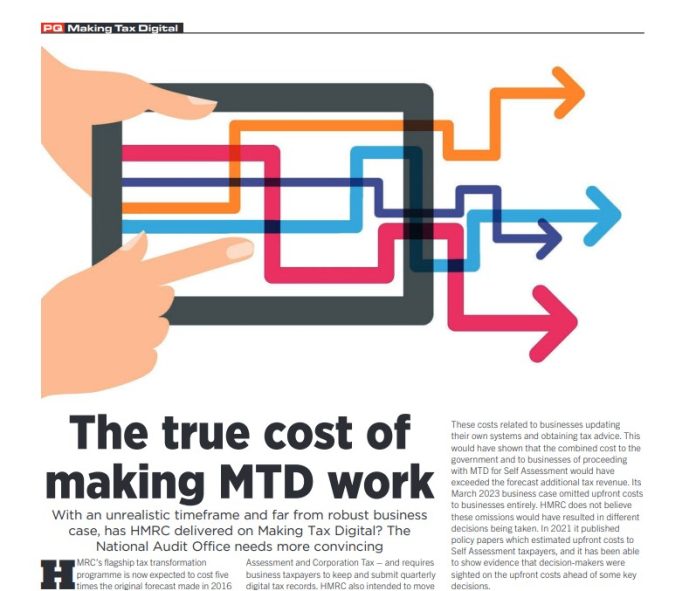 HMRC's Making Tax Digital project has so far cost over 400% more than originally estimated, says a National Audit Office report.
Original cost estimates in 2016 for introducing MTD for VAT, Income Tax and Corporation Tax was £226m. Today, the cost of introducing MTD for income tax currently stands at £1.3bn.
And, when HMRC asked the government for more funding last year and in March this year, their cost-benefit analysis forgot to include the £1.5bn plus cost of transitioning for VAT and Self Assessment business taxpayers with income over £10,000.
The NAO report also points out MTD has been delayed four times since 2015 and is eight years behind schedule.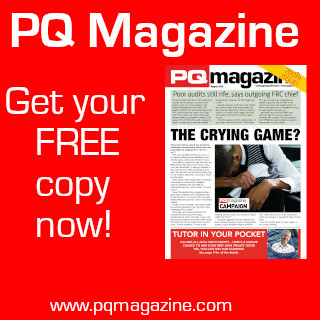 The CIOT and ATT believe MTD is 'out of control' and while supporting the digitalisation of the tax payment system believes the NAO report backs its claims that HMRC vastly underestimated the cost to taxpayers and overestimated the benefits to the exchequer!
Read more in the latest PQ magazine: https://issuu.com/pqpublishing/docs/web_pq_aug23.