July 2020
Andrew Taras describes his AAT experience via distance learning.
Having started his accountancy distance learning training two years ago, Andrew Taras recently began the Professional Diploma in Accounting, the final step in his AAT progression.

That journey has seen him complete the Level 1 Access Award, Level 2 Foundation Certificate in Accounting and Level 3 Advanced Diploma in Accounting – all with Premier Training.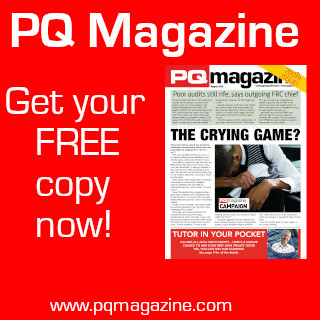 Here, Andrew reflects on his progress, which has enabled him to gain promotions, increase his salary and target a career in chartered accountancy…
'I was working in a junior credit control position in London, where my job role focused on simple credit control tasks and debt collection. At the time I had no understanding about what a career in accountancy or finance was like and had limited knowledge in the field.

When I relocated to Cleethorpes in Lincolnshire I treated it as a fresh start and decided to fully jump into a career in accountancy, specifically with the aim of going as high as I could go. I started with Level 1 as I wanted to see if I enjoyed the 'basic' principles of bookkeeping,
which could then lead me onto further qualifications.

I thoroughly enjoyed the Level 1 Access Award and, upon completion, it solidified the plan I had before undertaking the course – to continue with a career in accountancy. I made it my goal to become MAAT qualified by the age of 30.

My intention when starting my Level 2 in Accountancy was to go on to be Level 4 qualified and at a high pass rate. I wanted to be achieving distinctions or high merits at least, to prove to myself that I was not only getting qualified but understanding the material to a high level.

The qualifications have allowed me to obtain two promotions and three pay rises since embarking on a career in the accounting industry.

I moved from property management accounts assistant to assistant accountant with my previous employer and since December 2019 I have undertaken a new role as a trainee accountant at a local chartered accountancy.

In my new job, my qualifications have allowed me to proficiently undertake more extensive duties, which include accounts preparation, payroll, bookkeeping, audit work, self-assessment and VAT returns.

Upon completing my Level 3 in Accountancy I got an immediate pay rise, which would not have been possible without gaining the qualification. My qualifications have also allowed clients to feel more confident in my decisions and work, as they know that I am qualified to a specific standard.

Once I have finished AAT – which I hope to do by this time next year – I will be moving onto chartered accountancy with my current employer. They have advised that they will fully fund my course, which they have already started doing with AAT Level 4, so that's great for me and my future!'