May 2020
Cath Littler offers some sage advice on how you can make the best of working – and studying – under lockdown conditions.
Thanks to the recent Covid-19 outbreak, many PQ readers will be working – and studying – from home, perhaps for the first time. It can be a considerable adjustment to make, especially if you are sharing your space with family or housemates, so here are some of the tips that we have shared with our Online and On Campus students to help you get the most out of your new working environment.
1: Get dressed:
While you may have no need to change out of your PJs, staying in clothes that you usually associate with sleep and rest won't help you get into a work mindset. Putting daytime clothes on will help you be more productive, and you'll thank yourself when your boss requests a video meeting on short notice!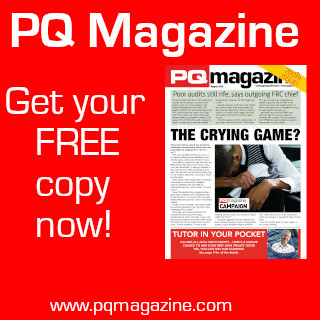 2: Establish a routine:
While it may be tempting to roll straight out of bed to your desk, try to stick to your usual routine as if you were going into the office. Start and finish work at the same time, and take breaks when you normally would. Humans are creatures of habit, so keeping the same times as you would in the office is one less thing your brain will have to adapt to.
3: Have a workplace:
Find your spot in the house that is your workplace and work there. Leave it behind or clear it up when you have finished for the day. Don't do non-work there, for example internet browsing.
4: Communicate your expectations:
One of the most difficult aspects of working from home is managing expectations with the people you live with. If other members of your household are also working from home, you may find it easier to work in separate rooms and to co-ordinate lunch hours so you can take a break together without becoming a distraction.
5: Get some fresh air:
Working from home, particularly with the current restrictions on movement, means you risk going days without stepping outside, so make the effort to get outside every day if you can. Even a quick walk round the block provides a welcome change from looking at your screen and helps you to be more productive.
6: Set boundaries and switch off:
The act of leaving the office and making the journey home lets your brain make a clear distinction between work and nonwork time, but in the absence of a commute try to find something else that will encourage you to switch off. Exercise, gardening or playing with the kids is a great option for this. Make sure you switch off your computer and clear away your work items as best you can, so you're not tempted to go back into work mode.

• Cath Littler is the Head of L&D (Accounting) at Mindful Education.