October 2022
In its second roundtable, CIPFA brought together more public finance leaders of the future to see what they thought of the levelling up agenda. Is it working?

CIPFA's chief economist, Jeffrey Matsu, kicked off the levelling-up discussion at the recent CIFPA student conference in Liverpool. He explained that the levellingup agenda contributes toward the UN's Sustainability Development Goals, which have been in play for eight years. In total, there are 17 goals that countries around the world, including the UK, have committed to achieving by 2030. The global call to action is ambitious, targeting interlinked goals such as 'reducing inequalities' and 'partnerships'. The latter is where central and local governments can serve as enablers, partnering with the private and third sector to share risk and deliver change, he explained.

However, some of the challenges of inequalities in education, health and jobs are deeply rooted and longstanding. Improving access to opportunities and raising productivity in areas with some of the lowest living standards has been a difficult nut to crack. Matsu said there is now a recognition that investments must go beyond infrastructure. The UK government's levelling-up agenda has made a commitment to develop human capital and social and wellbeing as part of its '6 capitals' framework. In his view, it is incumbent on all of us to embrace this more diversified approach to policy making. The floor was then opened to the panellists.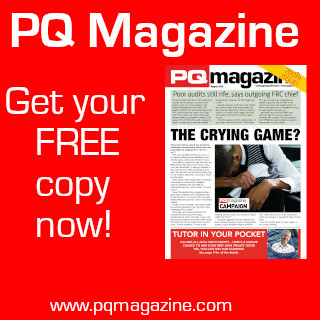 Why are you interested in the levelling up agenda?

Nadim: I work and live in London. London is a preeminent global city with high levelsof economic, political and cultural success.

Despite this there are high levels of poverty and deprivation, and great levels of inequality. I believe these inequalities will not be solved by themselves and the levelling-up agenda will help central and local government look seriously at these issues.
AUDIENCE POLL
What policy objectives do you think is most pertinent to levelling-up in your geographical area?

Boost productivity, pay, jobs and living standards 56%
Spread opportunity and improve public services 21%
Restore sense of community 19%
Empower local leaders and communities 5%

Lucy: For me levelling-up, and the White Paper, are at the heart of what local authorities and local councils stand for. That's why it's something I am interested in, and anything that improves people's lives on a day-to-day basis is something I am very passionate about.
Zydrune: I have been briefly involved in monitoring levelling-up budgets for the capital side, and for me I am looking for new ideas and new opinions on how we can achieve levellingup in local authorities.

James: I currently live in Reading and have grown up in Surrey Heath. The White Paper doesn't paint the South East as one of the key targets of levelling-up, so I am interested to come to the table and do some research to see what, if anything, levelling-up could mean to a place like the South East and London.

Joshua: I am interested in levelling-up because of its ability, I think, to potentially resolve decades of deficiencies in central government's approach to local government funding. Leicestershire County Council is the lowest funded county council in the country, so I am passionate to see how new funding approaches could improve engagement with local communities and the levelling-up agenda.

What kinds of levelling-up policies would be effective in your region?

Joshua: We are the lowest funded county council and there are going to be a lot of other counties that have issues with the way central government funds them. They [Central Government] need to get the funding right matched with the needs and demands of citizens and taxpayers. Leicester is a post-industrial city, and there are quite a few areas in the county that suffer from the many socio-economic challenges that a post-industrial society presents. I think we need policies that focus on education, employment, entrepreneurialism, and transport infrastructure.

Investment in these areas would help to alleviate the aforementioned issues. Funding is key though; we need to get that right before we can get the levelling-up agenda working and really drive new opportunities.
AUDIENCE POLL
In terms of outcomes relating to the main priority you identified, to what extent has levelling-up been successful over the past 12 months?
Significant improvement 0%
Moderate improvement 9%
No change 65%
Negative impact 15%
Not sure 11%

James: Reading has become a bit of a Silicon Valley of the UK and there is a strong tech presence along the M4, but it's apparent that hasn't trickled down to all the communities in the town. There are still areas of poverty and inequality which need addressing.

Zydrune: Funding is very important, but we need to have accountability too about how any money is spent. We need to measure the impact of that funding and how it has affected the daily lives of people.

Lucy: The combined authority has given powers to local leaders to make local decisions for their area. It's really beneficial when the people making decisions for your area are based in that area too. People can target funding to have more impact when they are living there, and it gives local people a pride of place.

Nadim: I agree with Lucy, devolution is a massive part of the levelling-up agenda. Productivity was a key part of this agenda, and devolution and decentralisation are needed to help investment in local businesses and in technology.

Does levelling-up mean some communities will receive more and others less?

James: This is a discussion I had with a colleague – the White Paper talks about bringing everyone to an average, but in essence that means anyone who is above it will have their potential lowered a little bit. Objectively, we want to redistribute where we can, but the problem is making sure a council doesn't lose resource, that it does not impact those most vulnerable.

Nadim: I think there is a lot of negativities attached to the levelling-up agenda, particularly in London. They will get less – but it could be argued that in some parts of London there are higher levels of poverty, deprivation and inequality. In Hackney, we have a massive housing crisis where rent rates are unbearable for people. It also means the council can't accommodate local people and they have to move them out of the area. How will levelling-up help that issue?

Do you have some examples of successful levelling-up initiatives?

Lucy: Yes, Coventry was the City of Culture 2020 and that was something where the community found theatre, music, art and culture was on their doorstep and available to them. This was something incredible and you don't find that very often. It was at no cost or very little cost and available to all! It gave people chances and supported them with skills, innovation, literacy, that came with the City of Culture award. It also gave people some pride in their city, uniting the city.
AUDIENCE POLL
Do you have confidence in your organisation having the finance to deliver adequate services?

Yes 35%
No 53%
Not sure 12%

Joshua: We have an infrastructure initiative with the roll out of superfast broadband across Leicestershire. A lot of areas in the county are quite rural and have historically suffered from very slow internet speeds. The ability to access Superfast broadband across Leicestershire has gone from 6% in 2019 to 69% at the beginning of this year. This is an important development for citizens as well as businesses – with superfast broadband, rural Leicestershire may become a more attractive area to invest in.
AUDIENCE POLL
To what extent do you feel levelling-up in your region will be achieved by 2030?

Optimistic 21%
Neutral 32%
Pessimistic 47%

How connected are you and your community with the levelling-up agenda?

Lucy: I feel very disconnected. The White Paper is a lovely vision and it resonates with me, but on the day-to-day basis and with the cost-of-living crisis, it's hard to see how anyone connects to it.

Zydrune: There are a lot of grey areas between what is in the White Paper and what becomes part of the planning and the reality and what will work in the long-term.

Nadim: For education, technology and business it is seen as a welcome agenda, but as always there is a disconnection, as with housing. Disparities are still there.

Joshua: I am optimistic, but people need to see levelling-up in practice. There is still an expectation gap to fill, and I feel that there needs to be more devolution to secure proper engagement. Taxpayers will need to feel the impact of fairer funding before they become more connected with the agenda. At present, I feel many taxpayers see the levelling up agenda as a means to secure votes.

How can we successfully implement levelling-up in the long-term, when there is so much uncertainty in national government?

James: Clear targets and success indicators will tell us if we are working on track. Levellingup is going to mean such different things to different parts of the UK, it will be very tricky to measure success.

Matsu concluded the discussion by asking whether 'everyone' can be prosperous?
Will there always be winners and losers in a free market society? For example, does entrepreneurship tend to thrive in areas where greater risk-taking is rewarded by the potential for financial gain?

Ultimately, he would like CIPFA students to ask the tough questions and challenge what governments are doing to create more accessible opportunities and a level playing field for broader swathes of society. Developing the skills in public financial management to contribute to this step change is needed now, more than ever.
MEET THE PARTICIPANTS


Zydrune Condon, Management
Accountancy Support Officer, Bury Council
James Hall, Trainee Accountant, Reading
Borough Council
Lucy Higgins, NGDP Trainee Accountant,
Coventry City Council
Joshua Malam, Management Accountant,
Leicestershire County Council
Mohammed Nadim Zaman, Service
Accountant – Adults, Health and
Integration, London Borough of Hackney