January 2021
ACCA's Jimmy Greer explains why the association is committing to the UN's Sustainable Development Goals.
In September 2015 an historic event happened in New York when representatives of all 193 members of the United Nations approved a bold, collaborative proposal to change the world.

They signed a document called 'Transforming our world: the 2030 Agenda for Sustainable Development', which included targets to tackle inter-connected issues – environmental, economic and educational – which together pose a critical threat to our lives and our world.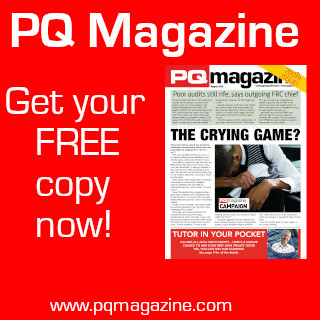 This agenda is a plan of action for people, planet and prosperity. The UN's 17 Sustainable Development Goals and 169 targets introduced in this report are rightly seen as humanity's last chance to collaborate to ensure that our planet remains habitable and viable to the end of this century and beyond. As the UN Secretary-General at the time, Bank-Ki Moon, pointed out: "We don't have plan B, because there is no Planet B."

There has been some progress in the five years since, but there is recognition that global action is not advancing at the speed or scale needed. That's why the current UN Secretary-General, António Guterres, has called on all parts of society to mobilise for a 'decade of action' to reach the goals by 2030.

For ACCA, we have embarked on our own decade of action that we hope will inspire PQ readers. We have publicly committed to nine of the UN's Sustainable Development Goals, embedding them into our strategy and focus, and promising to report annually on our progress.

We have studied the goals and chosen the ones which are the most relevant to ACCA and our members in the accountancy and finance professions, so that we can give our focus to the areas where we believe we can make the most difference. We have aligned these to our strategy, with measures we will report on annually.

While sustainability isn't a new concept for ACCA, we believe that now more than ever it's time for action. Making our commitments public is an important and necessary step to ACCA and our community plays a key role in the change business and society needs to see over the next decade. So our approach is collaborative as we know that we can make the most impact towards the SDGs by delivering change for public good through our connected community of members, future members, employers and learning providers.

Professional accountants have a massive role to play here, as they are vital to supporting economies to grow and prosper in a sustainable way. This was a point made by Mark Carney, former Governor of the Bank of England and COP 26 Finance adviser, at an event for Climate Week in October 2020 where he said: "The accountancy profession is absolutely essential in the fight against climate change."

We're in this for the long term as it's an important issue for all of us, and ACCA looks forward to updating PQ readers on our progress.
ACCA's commitments and the relevant SDG:
We will offer access to a quality finance and accountancy education that is free from artificial barriers.
UN SDG 4: Quality education. We will promote gender equality across our global community and achieve gender equality across our employee population.
UN SDG 5: Gender equality. We will support our community to progress in their careers so they can actively contribute to sustainable economic growth.
UN SDG 8: Decent work and economic growth. We will empower our community so they can support organisations to be ethical, sustainable, successful and able to participate in the global economy.
UN SDG 9: Industry, innovation and infrastructure. We will advocate for inclusion, diversity and social mobility within, and on behalf of, our community, and ensure ACCA is a fair and inclusive place to work.

UN SDG 10: Reduced inequalities. We will promote sustainable practices and reporting, working with our community and our employees to reduce the consumption of resources.

UN SDG 12: Responsible consumption and production. We will embed green finance in our qualifications and learning products to improve capability across the profession for climate action.

We will advise and support governments and regulators to develop and adopt the regulations and reporting practices needed to transition to a Net Zero carbon economy.

At ACCA, we're committing to becoming Net Zero by 2030.
UN SDG 13: Climate action. We will promote and adhere to the highest standards of professionalism, integrity and ethics.
UN SDG 16: Peace, justice and strong institutions. We will work in partnership to build an inclusive global profession that supports the development of ethical, sustainable and successful businesses and economies.

UN SDG 17: Partnerships for the Goals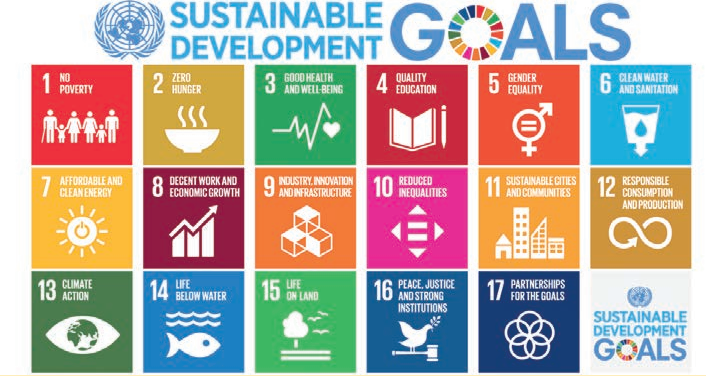 • Jimmy Greer is head of sustainability at ACCA.