November 2020
Meet George Tampakas, who talks us through his career journey from engineer to estate agent, DJ and, finally, accountant.
My name is George Tampakas and I was born in Athens on the 28 March 1988.

I attended and finished all three school levels of the Greek educational system (primary, gymnasium, lyceum) and graduated in June 2005, entering the University of Piraeus the following year to study in the department of automation engineering.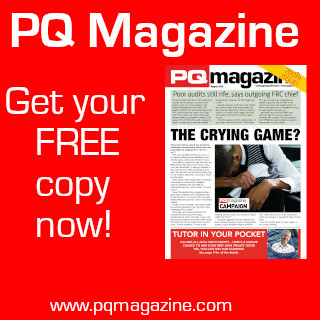 I soon came to the conclusion that this subject (and career) was not the one I wanted to follow, so I quit my studies and grabbed an opportunity to work as a real estate agent, mainly dealing with property sales and evaluations.

This lasted from 2007 to 2012 then, due to the economic crisis in Greece, the property market crashed.

The next step in my life was totally different. My second passion, after numbers and finance, is music and so I became a disc jockey. This was a big chapter in my life which continued for seven years until September 2019.

Then came a life-changing moment, when I decided that I wanted a new challenge; I wanted to move to a place where I could work hard, reach my potential and progress without limits. I decided to move to London (in September 2019) and I immediately started searching for universities, courses, colleges and anything that would help me achieve my goals and start a career in economics.

When I came across the AAT's courses, and searched for more about this qualification and the prospects that would follow, I knew that it was for me.

My passion for numbers, my interest in understanding how a company works, the economic control of an organisation, budgeting, revenue, expenses, investments and all the relevant aspects of accounting made me want to start studying immediately.

Not having any previous experience was not a problem at all, as my motivation and determination were (and continue to be) so high that I wanted to learn more and more and progress, as I mentioned before, without limits. I started working full time in October as a lettings agent, but also decided simultaneously to start studying AAT with Training Link, starting from level 2 and setting a goal to be qualified within a year. Within the last year I have managed to finish my level 2, level 3 and level 4 studies, making me fully qualified – within just one year!

Despite Coronavirus, I am more than happy to have exceeded my initial goals, having achieved a distinction in six exams and having passed all bar two exams with a mark above 80%.

At the same time, I have already progressed to ACCA and am preparing for my first exam. Furthermore, despite the difficult times that everyone is experiencing with the pandemic, and the moments of uncertainty that have affected so many people, I am grateful that I have been given the opportunity to turn my passion for accounting into my new career.
I have already started working in a successful accounting practice, demonstrating every day the education and knowledge that the AAT and Training Link have taught me.

Can you imagine that? One year ago, I was a disc jockey in Greece without any studies, and within a year, without English being my native language, I now work as an accountant in London, having completed the AAT and having moved forward to the ACCA.

You never know what life will bring, but the future looks bright and I am excited about my new life.

Finally, I would like to mention the reasons why I decided to study via distance learning. I am a person who wants to feel independent, and this means that I don't want to have time schedules and be bound to a set timetable. I want to study at my own pace and the more I study the faster I will progress. Also, not attending classes will keep my motivation high, as I have to push myself to get a deeper knowledge of the study materials. Furthermore, not having to attend classes enabled me to study and work at the same time.

Finally, I would like to take this opportunity to thank Training Link and my tutors Michele and Jennifer, who played a big part on my successful AAT journey!