August 2020
In 2016, Deloitte put purpose at the heart of a responsible business initiative to help one million people to get where they want to be through access to education and employment.

That 'One Million Futures' programme has now exceeded its one million target – one year ahead of schedule.

Deloitte UK's CEO, Richard Houston, explained: "I am utterly delighted that we have reached this incredible milestone and made an impact that matters for one million people in the UK. This was always an ambitious five-year target – yet we have achieved it in just four years."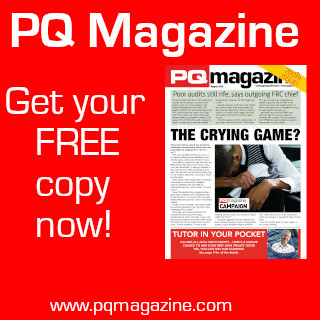 He revealed that more than three-quarters of the firm's people (15,510) have volunteered a combined 115,000 hours. In addition, the firm carried out 36,500 pro bono business hours, and the total contribution by the firm equates to over £21 million directly benefiting charities, social enterprises and schools across the UK.

Deloitte has recognised Moses as the millionth person helped by the programme. It met Moses via its charity partner, The Prince's Trust.

Moses was raised in Zimbabwe and at 16 came to the UK in search of a better life and to follow his dream of playing professional football.

He soon found himself in a country he didn't know at all, homeless and hungry. He then met Deloitte via the trust and things started to change, as the partnership helped Moses to find his voice and give him confidence to follow his dreams.

Moses said: "Growing up in Zimbabwe I always had hope, but life was really tough for my family with no water, resources and opportunity.

"Despite leaving everything I knew behind it was hope that brought me to the UK. My dream was sadly not the reality as I was soon homeless and hopeless."

He added: "The Princes Trust and Deloitte gave me someone to talk to, someone to listen. I signed up for youth group activities and met other young people like me. They helped me find a community in which I felt safe and made friends. My confidence has been restored."

Today, Moses is settled in London, has a job and is involved in his community. He coaches youth football and is starting to live the life he had hoped for all those years ago in Zimbabwe.

It doesn't stop there, either. Deloitte UK has unveiled 'Five Million Futures' – part of Deloitte Global's ambition to support 50 million people by 2030. The UK will join colleagues across Europe and the Middle East to deliver an even greater impact in its communities.

Watch Moses' story at https://www.youtube.com/watch?v=PouJYnMXG08&feature=youtu.be