One Young World, held in London from 22-25 October, saw over 2,000 of the brightest young talent from every country and sector convene to accelerate positive change.
Chartered Accountants Worldwide had 19 ambassadors representing the accounting profession at the summit, including six ambassadors from ICAEW (see box).
The delegates had a busy week, starting with a dinner at Chartered Accountants' Hall with Michael Izza, ICAEW Chief Executive and Chartered Accountants Worldwide Chairman, on Monday 21 October.
Tuesday, officially the first day of the summit, allowed the ambassadors to receive their credentials before heading off to the opening ceremony at the Royal Albert Hall. This was a celebration with cultural entertainment, keynote speeches from global figures and the Flag Bearing Ceremony featuring delegates representing over 190 countries.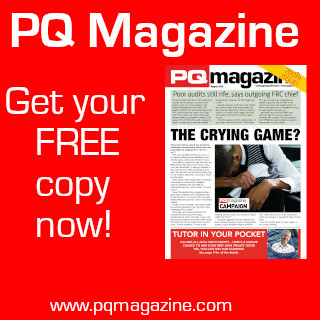 The celebration saw guests such as Her Royal Highness The Duchess of Sussex, Meghan Markle, and a performance from Jay Sean. Mayor of London Sadiq Khan declared London 'open' as he welcomed delegates to the capital. The opening ceremony was followed by dinner at the Natural History Museum.
The following day, the panel and keynote speeches began. The summit focused on poverty alleviation, education, peaceful futures, planetary health and media freedom. Michael Izza introduced the keynote address on planetary health.
In his speech, Izza focused on chartered accountants as problem-solvers. He said: "Finance professionals and chartered accountants are problem-solvers, and what bigger problem do we face than the climate crisis?", adding that "the accountancy profession can and must play a unique role".
On the Wednesday evening ICAEW hosted a community dinner at Chartered Accountants' Hall. The theme was the UN sustainability development goals. which saw 17 ICAEW members from a range of sectors invited to discuss how they were influencing change in their organisations.
Representatives included WaterAid, BMW and KPMG.
Thursday included a plenary session on poverty alleviation, posing the question: 'Can innovation solve economic inequality?'
Luke Fletcher, a partner at Stewart & Co, said: "We heard some remarkable stories from some very courageous and brave people from across the globe."
One such issue – orphanage tourism – was highlighted by J.K Rowling, President of children's charity Lumos.
Speaking on the topic she called on students not to volunteer at orphanages as emerging evidence shows it drives family separation and child trafficking.
Friday concluded the 10th annual One Young World summit, with continued conversations on the future of education and peace.
Highlights from the day included a keynote address from Sir Richard Branson on global leadership and a candid conversation with Ronan Dunne, group CEO of Verizon and ICAEW member, who explored the future of education in a world of endless technological development.
The closing ceremony marked the end of an incredible week, handing over to representatives from Munich, where the summit will be held in 2020.
• Thanks to the ICAEW for this article
MEET THE AMBASSADORS
Jackie Crane – Tax Technical Senior, PKF
Francis Clark – Truro, Cornwall
Luke Fletcher – Partner, Stewart & Co, Surrey, UK
Onneile Maripe – Accountant, Sesiro Insurance Company, Gaborone, Botswana
Alec James – Audit Associate, Buzzacott – London
Marie Kubo – Saffery Champness, London, UK
Pearlyn Lau – Assurance Associate, PwC, Singapore