You know that the world is changing when 5 ex-Manchester United footballers set up their own university offering among other qualifications accountancy!
We also report of problems at a CBE centre in Birmingham for ACCA sitters, how the ICAEW is incorporating emerging technology into its exams, and how CIMA will change the case study window to 3 days come next year.
Yes, it's the accountancy news PQ magazine-style.
That's how you discover Botox treatments are now VATable, Poland has abolished income tax for those under 26, and the average salary of an AAT student in Wales is £18,200.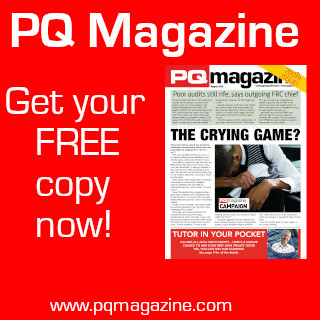 LSBF's Brigita Petrova (she's our Tutor of the Year) explains how ACCA sitters can beat the APM examiner, and SBL sitters can win top tutor Sean Purcell!
Kaplan's Rebecca Evans explains how CIMA PQs can succeed in those tough management accounting papers, and Sellick Partners' Jonathan Moss explains how the financial crash has a silver lining for ACAs.
PQ also talked to two CIPFA prize-winners and we carry on our mental health campaign with the help of CIMA student Imogen Caterer.
Finally, don't forget to sign up to our 'Accountants will save the planet' conference this November. We can all discover if they are up to the task… Go to accounts-save-the-planet.eventbrite.co.uk