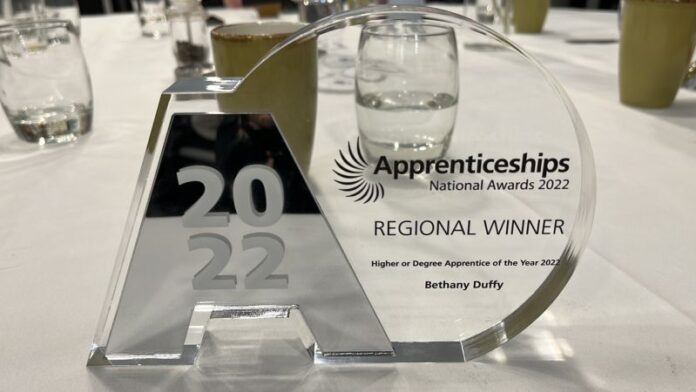 Former PQ magazine PQ of the Year, Bethany Duffy, just can't stop winning awards! She started her apprenticeship at Grant Thornton over 4 years ago, and is now the Regional winner Higher/Degree Apprentice of the Year 2022. She is off to the Apprenticeship National Awards finals in December. We have our fingers crossed.
Meanwhile, our search is on to find new owners of the next batch of PQ magazine award trophies has begun. Yes, nominations are now open for the 2023 awards!
These are our 20th awards, and all those shortlisted will be invited to the coolest accountancy awards around – in late April next year. Deadline for entries is Friday 10 March 2023, but please don't wait until the last minute to enter!
Download the nomination form at: https://tinyurl.com/4579nyku