November 2020
ACCA's Leigh Currie explains how the association is planning and preparing to ensure the smooth running of the December exams.
We understand how important it is for future members to progress on their journey with ACCA to become professional accountants, and so we've been working hard over recent months to ensure exams can be taken during these challenging Covid-19 times.
September saw the huge global logistics of running exams in centres and through remote invigilation, including the need to accommodate a boost in numbers due to June exam cancellations.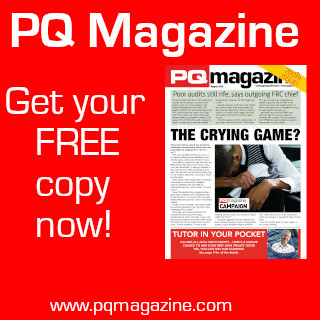 The statistics for the UK show what a massive operational exercise this was, where we hosted 655 sessions at 65 venues. And this was the first time we delivered fully computerised exams nationally.

For centre-based exams in the UK, 94.2% took place without issue. And while the statistics show the sheer breadth of what we do when we run exams, we totally understand that for the 6% who experienced problems – a long delay, a cancellation or if the IT tripped up – then these statistics are of no comfort. For those who experienced problems, we know how frustrating this was.

We apologise wholeheartedly and are determined to put things right.
Acting on your feedback

Understanding what happened is vital. In the UK, we recently invited students to an online meeting so we could hear directly from them about their September exam experience to help us to identify where improvements can be made and solutions found.

Alongside the feedback from this online meeting, we are also using reactions received through other channels to help us with our lessons learned sessions. We are always striving to improve and feedback is an essential part of that.

We know from the feedback we've had from future members, employers and learning providers that everyone's working really hard to
stay on track with their studies and exams. So we want to reassure PQ readers that a great deal of risk assessment and management work is taking place to ensure that our December exams are a good experience.

Our initial review findings confirm the global pandemic's significant impact on our exam centre network and the use of centres which we had to set-up at very short notice. Many of the venues we used for this last session were new to hosting our exams because of ongoing closures and capacity issues at other venues. Planningwise, some of the centres we used in September will be used again in December and we are working to make sure they are fit for purpose, and of the high standard our future members expect.

We are also working with our centre partners to ensure the issues experienced do not happen in the future. We commit for these centres to be 'Monday ready' – so that on the Monday morning of the first exam, we have tested and tested again the systems and processes to reduce any risks.

Understanding these root causes are part of our risk planning. We continue to work with our partners to ensure mitigation plans are in place for all the resources needed at exam centres – from people to IT to power.

We'll also make sure that if delays happen we'll update you in a timely way about next steps. We're also looking at the practicalities, that we have drinking water at the centres so that if there is a delay there will be refreshment available and facilities for comfort breaks.

Of course, the ongoing current situation means we cannot be certain about what will happen in December. Covid-19 remains immensely disruptive for many and some external events are outwith our control.
But we want to reassure PQ readers that we're committed to the health and safety of our exam sittings, and to put things right for December as much as we can, so that our future members can take exams without any disruption or delay.

Where we can learn from an issue and make a change to put it right, we will.

• Leigh Currie, Director of Customer Service, ACCA