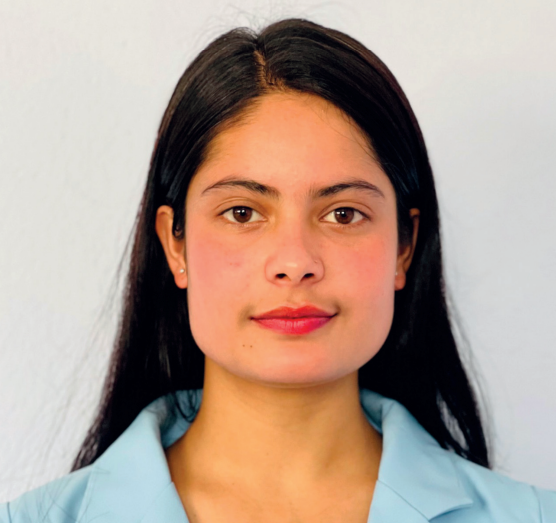 May 2022
An ACCA student based in Nepal, Sushila Adhikari, became the second-ever PQ to receive the prestigious scholarship in memory of ACCA's first Nepalese member.

ACCA Nepal has announced that Sushila Adhikari has been selected to receive this year's prestigious Ummed Jain Scholarship.

Sushila has been an ACCA student since 2019 and is currently on the Applied Skills level of the ACCA Qualification. In her essay submission for the award, she outlined the challenges she's faced growing up in a world where marriage was regarded a higher achievement than building a successful career.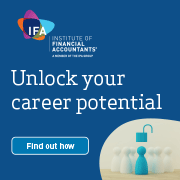 The annual Ummed Jain Scholarship is awarded to a deserving female ACCA student in Nepal, covers the costs of exams, tuition, and annual subscription fees for a whole year from the date the scholarship is awarded. It was set up last year in memory of Nepal's first ACCA member Ummed passed away in December 2020 at the age of 72.

He travelled to the UK in 1970 under a scholarship from the British Council to study for the ACCA Qualification, and after many years of inspiring future members into the profession, in 2006 he was the first recipient of the ACCA Achievement Award in recognition of his work to promote ACCA in Nepal.

"Ummed Jain was an outstanding ambassador not only for ACCA, but for the entire profession and the value it contributes to society," said ACCA chief executive Helen Brand. "His influence on the accountancy profession's development is enormous."

Continuing to inspire

Ummed was a passionate ACCA member, as are his three surviving children who are all Fellows of ACCA (FCCAs). His legacy now lives on to inspire and support the next generation of finance professionals in the form of this scholarship fund set up by his family.

Ummed's son, Abhijay Jain, said: "Dad was always a champion of women's education and we are delighted that his legacy continues to live on via the scholarship. We are grateful for the support given by ACCA in the UK and in Nepal to this initiative and we look forward to supporting the next generation of ACCA students in the years to come."

Rabin Katwal, head of ACCA Nepal, added: "It's great to witness the popularity of the Umeed Jain Scholarship. This year the submissions from students far exceeded those of the last year. We truly appreciate the support this scholarship and the Jain family continue to provide for deserving female students in Nepal.

"Dikshya, last year's winner, is now on the verge of completing her ACCA exams. We believe the scholarship will inspire and motivate this year's winner leading to yet another success story."

To apply, each ACCA student is asked to detail how the scholarship would make a positive contribution to their career, community, and the overall accountancy profession.

Outstanding female ACCA student
Quoted from Sushila Adhikari's essay submission for the Ummed Jain Scholarship, she writes: "I belong to a village where people force their daughters to marry rather than enrol for higher education. Despite that exhortation, I have roared to pursue ACCA. I have always been a brilliant scholar since school. I remember my teachers' proud faces when I look at my certificates of achievement, grade sheets and letters of appreciation. They had a hope that I would fulfil my dream of becoming ACCA at any cost."

Sushila was selected because of her sheer determination to succeed and her clear aspirations for the future. Compared to other applicants she demonstrated that she was a strategic thinker and that she had a clear vision on how she would contribute to her community in the future.

Sushila continues: "I have plans to start up a consultancy service in my area. I have hardly heard about any female leading business consulting services in Nepal. Breaking these stereotypes, my consultancy service will mostly involve enthusiastic and optimistic female ACCAs like me."

Rabin Katwal added: "We congratulate Sushila on becoming the second recipient of the Ummed Jain Scholarship, and we look forward to the opportunities this scholarship will continue to give our students in the years to come."

Sushila concluded: "This scholarship will help me turn my visions into reality. I'm grateful to the late Ummed Jain's family and ACCA Nepal for this opportunity and will put my best effort into contributing to the various related aspects in my ACCA career."