The FRC has imposed sanctions against BDO and partner David Roberts over the audit of AmTrust Europe Limited (AEL).
BDO has been fined £160,000 and been issued with a reprimand.
The firm must also implement "a training programme designed to improve quality and consistency in the firm's processes for obtaining and evaluating independent actuarial audit evidence and in the documentation of those processes and of auditors key judgement".
For a period of two years BDO has to undertake a quality performance review of the work relating to obtaining and evaluating actuarial audit evidence from independent actuaries as auditor's experts, and the results must be reported to the FRC.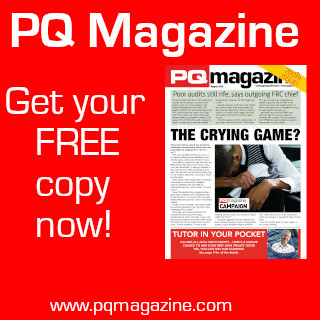 A reprimand was also imposed on Roberts.
AEL is an insurance company with multiple lines of business across Europe, Asia-Pacific and Canada. The breaches of Relevant Requirements in this case related to an area of audit work which was fundamental for the audits: the approach of AEL's management to setting its technical provision for outstanding claims. For the FY2014 audit, a single breach was determined, concerning a failure in documentation of the relevant audit work. In respect of the FY2015 audit, there were breaches in three areas of audit work on provision for claims: the use of independent actuaries as auditor's experts, the testing of management's accounting estimate and the data on which it was based and the evaluation of the method of measurement used by management.
The Decision Notice does not question the truth or fairness of the Company's financial statements for the two years in question. The breaches of Relevant Requirements were not intentional, dishonest, deliberate or reckless.