Could you be ICAEW's #CharteredStar 2019? The ICAEW explains all here
At ICAEW we've now launched our competition to find the brightest young leaders to represent us at the next One Young World summit in London. We're looking for you to demonstrate your passion for chartered accountancy – and we want your ideas on how the profession can help tackle the challenges facing the globe.
What is One Young World?
Attending delegates will participate in four transformative days of speeches, panels, networking and workshops. All delegates will be able to apply for the opportunity to give keynote speeches, sharing a platform with world leaders and with the world's media in attendance.
Who attends One Young World?
Delegates from 190-plus countries will be addressed by influential political, business and humanitarian leaders such as Justin Trudeau, Paul Polman and Meghan, Duchess of Sussex, among many other global figures.
One Young World 2019
Taking place in London from 22-25 October, the summit brings together talented individuals from across the globe to debate the key issues the world faces, sharing their ideas and experiences and working with peers to formulate and share innovative solutions.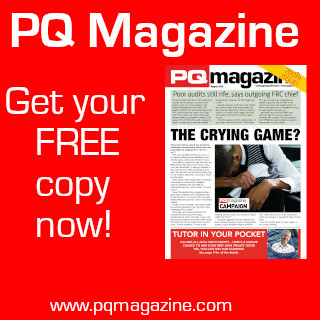 The competition
We're looking for young ICAEW members or ACA students who really stand out and who can demonstrate true leadership, have the ability to inspire and motivate others, and with a vision of how they (and the profession) can have a positive impact on society.
Our winners should demonstrate:
• A genuine passion for the chartered accountancy profession and the key global challenges it faces.
• The confidence to represent ICAEW and Chartered Accountants Worldwide on the world stage.
• Excellent communication skills and an active social media network, and are comfortable using different social media tools and confidence speaking in front of a camera.
• Significant leadership skills in their roles, being able to demonstrate the values on ICAEW and Chartered Accountants Worldwide.
How to enter:
To enter, you must produce a pitch in one of the following formats:
•an article/blog of no more than 500 words.
• a video/vlog of no more than five minutes.
• an infographic.
Your pitch should focus on one of the
five One Young World 2019 plenary session themes and how chartered accountants and the profession can contribute to these.
The plenary session themes are:
• Education: Does the future of learning need to be reimagined?
• Planetary Health: How is climate change endangering our health?
• Media Freedom: How can we protect the truth?
• Poverty Alleviation: Can innovation solve economic inequality?
• Peaceful Future: In a polarised world, how can we build peace?
You will then need to publish and share your pitch on a social media platform of your choice with the hashtag
#CharteredStar and send your entry to us by midnight on Sunday 19 May (British Summer Time).
Discover more and start your entry by going to www.icaew.com/charteredstar.
And good luck!