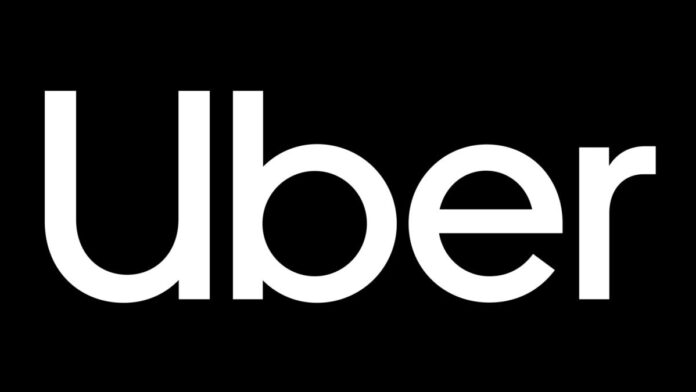 June 2021
Dr Jereme Snook examines the thorny issue of employment law status. So are you an employee or a worker?

You might reasonably ask – why does employment law exist in the UK?

Firstly, employment law regulates and controls the relationship between businesses and their 'employees' and 'workers'.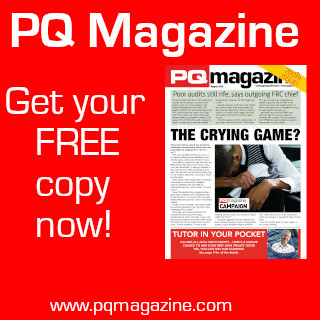 Secondly, by complying with relevant legislation, employers and their staff ensure that their recruitment systems and dismissal processes, and their workplace, are fair for every individual.

Thirdly, employment law combats discrimination, and effectively promotes diversity and equality at work.

While these are significant and important reasons for employment law, it is not correct to say that the right to enjoy the same protections under employment law in the UK is available to all at the workplace. Because of the many ways in which people are now employed, or choose to work independently, the distinctions between different classifications of individuals are of considerable significance.

We all hope and expect the law to ensure we are treated fairly and equitably by our employer and fellow colleagues at work and in work-related environments (such as the workplace Christmas party!). The dilemma for legislators in recent times has been described as how to provide fair employment rights, and yet preserve options for employers and individuals to undertake flexible working in an economy that is responding to global pressures and competition.

In response to these dilemmas the law remains fluid and sometimes uncertain.

The rights we can reasonably expect under employment laws differ according to our own workplace status; i.e. whether we are classified as 'employee', 'worker' or we see ourselves as self-employed. The classifications that currently exist in UK law are now broadly divided between those with 'employee' status and those with 'worker' status and those who are self-employed.

It is true to say that everyone is a worker, but not everyone is an employee under current UK laws.

We now have several lawful ways of employing people. We can employ via a permanent contract with a right to payment, pensions, health and safety and protections against discrimination for all. These rights are enjoyed by 'employees' working under a full time and part time and fixed term contractual arrangement.

This 'employee' status if agreed in a contract of employment, remains in place until either party terminates it by giving appropriate notice or is dismissed – again with appropriate notice. Employees have rights to a signed and detailed contract reiterating rights in law and those agreed by custom and practice in the organisation or industry.

Where a contract is not signed between the parties then a statement of particulars defining the parties, the workplace, the role and rights to NMW payment (at least), holidays, pensions and health and safety as a minimum – must be exchanged between the parties within eight weeks of commencing that employment under S1 ERA 1996 (above).

The 'employee' status is defined in law under the Employment Rights Act 1996 s. 230 (1): "an employee is an individual who has entered into or works under a contract of employment". This is an extremely wide definition, thereby allowing the courts to objectively see a relationship of employee and employer, and also to determine the rights of both parties – and crucially, the taxation rules to be applied to each. Employees must be distinguished from the self-employed in law because the taxation status is different; the self-employed or 'independent contractors' as they are classified in law, are responsible for paying their own insurance for work-related activity, and also their own taxation/s payments to HMRC.

This is not the rule for 'employees' whose insurance and tax are paid thorough established employer schemes and responsibilities also established in law. Hence it is crucial for the parties themselves and HMRC to understand the status of each individual working in a full time, part time, fixed term, agency, zero hours contracts (ZHC) and employment in the voluntary sectors.

What, then, are the employment rights given to 'employees' under S230 (1) of the ERA 1996 (Above) under this section and the UK law?

Specifically:

• The right not to be subject to unfair dismissal from employment – this requires a continuous period of two years qualifying period in the job/role.

• The right not to be subject to unfair selection for redundancy – this also requires two years qualifying period in the job/role.

• To request to work flexibly – note this is a right to request only – entailing discussion between the parties as a starting position.

• The right to established schemes for maternity leave, adoption leave or paternity leave – and associated pay as established in UK or under an enhanced employer scheme.

• The rights to protection against injury or death through an employer's insurance scheme.

• The right to an employer's vicarious liability for torts/wrongs committed in the course of employment.

• Time off to perform public duties; and those rights established by collective bargaining by the recognised workplace trade union (if there is one in place).
• All of the rights enjoyed by 'workers' (as outlined below).

What rights do 'workers' enjoy under UK law? These are fewer than employees. Workers have a right to be recognised as such by law and to enjoy some, if not all the same rights as employees. Specifically:

• Continuous Rights from day one of service not to be discriminated against and to equal pay through the Equality Act 2010.
• Rights not to be discriminated against through membership/non-membership of a trade union.

• Maternity, paternity, and adoption pay (but not leave).

• The National Minimum Wage Act 1998 – the right to a NMW as defined by statute (see 2021 levels on www.uk.gov).

• Paid holiday leave and rest breaks as defined by the Working Time Regulations 1998.

• Statutory sick pay – at the agreed minimum levels in the UK.

• The Public Interest Disclosure Act 1998 – the right to commence whistleblowing actions against employers.

• Rights to be automatically enrolled in a pension scheme.

• Rights not to be treated less favourably where the individual works part-time.

• Protection under the Health and Safety at Work etc. Act 1974.

The law maintains the distinctions between 'employees' and 'workers' as a means of classifying employment rights, but also because of legislative interventions. Agency workers, covered by English and EU directives, are most likely to be viewed as 'workers' as they are employed not by the host company, because the host employer has an agreement with a recruitment organisation which may hire out the worker to that host company under specified arrangements.

As we have seen, employees enjoy higher levels of protection under law. Most obviously employees are protected against unfair dismissal and redundancy – these rights are not available to 'workers'.

Recent case law has seen Uber drivers campaigning for rights as 'workers' – and not independent, autonomous drivers. They were successful in the highest court in English law – the Supreme Court of Justice in 2021 with a unanimous decision that Uber drivers are indeed 'workers' with entitlements to claim the NMW and the right to paid holidays. The Supreme Court ruled that drivers become workers from the moment that they log on and off to the Uber app, and Uber exert a level of control over the drivers meaning, in essence, that the drivers are subject to the directions of Uber. The significance of the ruling is that Uber drivers can now go back to the original Employment Tribunal and seek compensation as workers and not independent 'partners' as Uber had suggested was the case originally.

The decision has many implications for the business model which exemplifies the gig economy, and it shows that the judges are willing to look objectively at the employment relationship and take themes of "who controls whom?", and "from where is it probable that the work is directed" as key indicators of 'worker' or self-employment status.

Frances O'Grady, General Secretary of the Trades Union Congress (TUC), is calling for workers in the gig economy, such as Uber drivers, to be formally recognised in law and to be ensured improved rights such as sick pay and protection against unfair dismissal – like employee colleagues in other sectors. See https://tinyurl.com/2uvdjxuu for more.

So, the law on employee and worker rights is at a crossroads. How will the government now respond to calls for improved rights for individuals at work – be they employees or workers? There is a clarion call for improved workplace rights and access to a level playing field for all to enjoy what the law should and can ensure: respect, dignity and equality for all.

• Dr Jereme Snook is a Senior Lecturer in Law at Sheffield Hallam University