November 2022
Andy Murray gives some study – and life – advice to his younger self.

It's a little over two years since I completed my AAT study journey and becoming a full member (MAAT).

Someone recently asked me what advice I would give to my younger self, and reflecting on my studies, I am sure the thoughts and feelings below will strike a chord with many student members.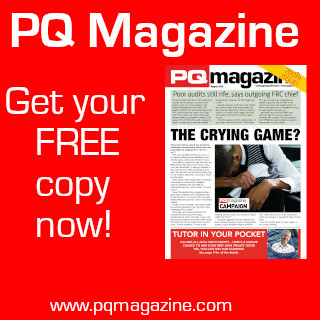 Managing additional commitments

Firstly, taking on additional commitments is time consuming and can often feel like untold pressure. One of the first things I would tell my younger self is that embracing pressure rather than fighting it is key to turning fear into energy. Making time to study, preparing for exams and allowing yourself the space to absorb the learning takes time and adjustment. The initial weeks and months often feel quite daunting.

However, realising that being in control of your studies and accommodating all of these new feelings is what's truly important.

Going back to work on a Monday after another weekend studying continuously, working all week and studying every evening, only to face another weekend of studying. I would certainly tell my younger self that this pattern is not sustainable.

It's only once you become consumed by your studies that you realise that quantity doesn't equal quality. Looking back, I always believed that results deserved reward. What I would tell my younger self is that being kind to yourself fuels a positive mind set.

Managing your studies

Balancing work, study and 'me' time is the driver for success. I feel a triangle is a good representation of the balance of time.
Everyone has different commitments, but it is important to manage your studies and not allow them to engulf your life, maintaining a relatively even balance between your commitments keeps everything manageable.

There will undoubtedly be pinch points where the pressure feels greater, whether that's in the run-up to an exam or balancing social and study commitments. I found the risk of not listening became corrosive to my success. I would tell my younger self to pause, take a breath and listen to those around me, especially myself! Whether those whose advice you trust are personal or professional, they are all part of your study support network. Reach out to your network with both arms open. If someone is telling you it's time to take a break, they are probably right!

Some AAT modules sink in naturally, where others require intense study and persistence. What I would tell my younger self is that you will always get there and it's ok to take as long as you need. Every study journey is individual and it's important to realise that it's a marathon and not a sprint.

Crossing the finishing line is more important than the time taken to complete the race.

The importance of reflection

Being part of the AAT family has taught me how to reflect. It's only through crossing the finishing line that I realise that I could have been kinder to myself along the way. I didn't need to compare myself to others and I didn't need to put pressure on myself to cross the line in record time. Harnessing the energy of those in my support web would have given me a natural boost.

Allowing myself the time to pause, reflect and engage would have capitalised my time, finding solutions to challenges much quicker. AAT has allowed me to develop a level of thinking that appreciates the importance of all the ingredients it takes to make study effective. Rest and relaxation are equally important to research and revision when it comes to studying successfully.

AAT is a choice not a chore, so do not forget to enjoy your studies! I am thankful every day of my working career for the skills, tips and techniques that have helped me go from strength to strength. AAT gave me the foundation to build my career.

I always worked throughout my studies, since qualifying I have enjoyed promotions to more senior roles as well as additional responsibilities such as Company Secretary.

A pathway to success

Two years post qualified and the enthusiasm, energy and positivity from my studies drives me through the challenges in the field. I often refer back to my learning of the AAT qualification for inspiration in how to approach and solve problems.

While I will never stop learning, the grounding from achieving MAAT will be a sense of pride that stays with me forever. I always believed that hard work and dedication brought positive results.

Studying AAT taught me that believing in myself is what truly gains results.
• Andy Murray is a Council Member and non-executive director at AAT