June 2021
CIPFA's Sarah Shreeves highlights the importance of CPD.

Many of us will have first encountered the iconic works of Dr Seuss when we were learning one of our most fundamental lifelong skills – reading. As the wise man himself wrote: "The more that you read, the more things you will know. The more that you learn, the more places you'll go."

At CIPFA, not only do we think this is great advice for young readers, but it should be a fundamental principle by which we live our entire lives. Learning and development are not simply static means by which one acquires qualifications and letters after your name. Learning is a journey that underpins your professional development throughout your entire career.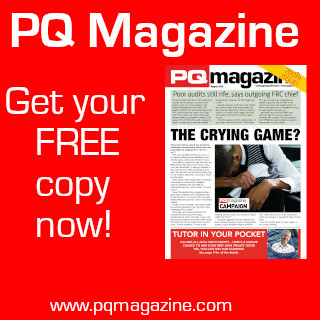 The landscape for public finance professionals is constantly shifting.

While some things in the public sector remain the same, namely financial constraints and the need for funding reform, many of the challenges faced by those entering the profession today are fundamentally different. The contemporary finance professional is contending with the tangible outcomes of Brexit and will soon be facing the aftershocks of the pandemic and the need to take action on the climate change crisis.

While professional qualifications will need to adapt to equip those entering the profession with the skills they need from the start of their careers, it will also be vital that qualified professionals are maintaining a process of continual professional development in order to keep their knowledge and skills up to date with the changing world around them.

Not only does CPD support professionals with the continually changing requirements of their day jobs, it also enhances future employability and career prospects.

Future CFOs will need more than their professional qualification and experience alone. The CFOs of the future across the public sector need to be leaders and strategists, influencers and change-makers, as adept with digital platforms and the adoption of new technologies as they are with traditional accounting methodologies.

This is why CIPFA has partnered with accounting-cpd on a new benefit for student and members.
Access to this fully online platform containing over 1,000 hours of content makes meeting your CPD requirements flexible and convenient. The CPD Bites service even provides fully tracked, 15-minute learning sessions that you can fit into the busiest of days.
The world is changing fast and accountancy professionals need to be prepared to change with it. CPD is a core element of your ongoing career journey. To bookend this piece with the immortal words of Dr Seuss: "You won't lag behind, because you'll have the speed. You'll pass the whole gang and you'll soon take the lead."
…
And will you succeed? Yes! You will, indeed! (98 and 3/4 percent guaranteed.)"

• Sarah Shreeves, Head of Training Services, CIPFA