April 2023
Deciding to study for an accountancy qualification is the first step on a journey towards long-term career growth and fulfilment, says Jamie Lyon.

Are you looking for an interesting, varied career that will offer you long-term growth and security, along with cross-sector and cross-border mobility, in an era of economic, social, and geopolitical upheaval? If that's what you want, then congratulations are in order – as an accountancy student, you're already on the right track.

ACCA's Global Talent Trends 2023 report is our inaugural study where we will track key future of work and talent trends in the workplace. Our survey of more than 8,400 professional accountants across 148 countries, highlights several reasons why accountancy is an excellent career option in today's turbulent times. Respondents cited long-term career prospects as the top benefit of a career in finance and accountancy, followed by the opportunity to gain a recognised professional qualification, the opportunity to continually acquire new capabilities, financial rewards, and the ability to work in different countries and regions.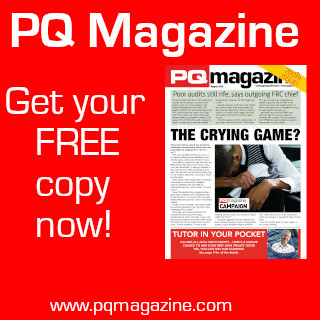 The research also found that working as a finance professional is a way to contribute to the greater good. More than two-thirds of respondents (69%) agreed that accountants will play a bigger part in helping organisations address sustainability and climate change issues in future. Furthermore, 43% believed that their current role helps either their employer or their clients to contribute to the sustainability and climate change agenda.

In the UK, a career in accountancy offers professionals the opportunity to benefit from hybrid working. Nearly two-thirds (64%) of respondents to the research said that they had a hybrid working pattern. Interestingly, this was a significant contrast with the international trend, since more than half (57%) of respondents globally are based in the office full time.
Challenges and concerns

While the research underlined the value of accountancy as a career option, it also highlighted some concerns that will invariably affect students, as well as qualified accountants. For starters, inflation is eating into accountants' pay packets and it was the biggest worry for both male and female respondents in every region.

In the wake of the Covid-19 pandemic, burnout is another major issue for the profession, with 61% of global respondents reporting that their mental health is suffering because of work pressures and 88% desiring a better work-life balance. Notably, younger accountants were more likely to struggle with their mental health.

If they want to attract and retain talent, employers must pay more attention to the mental wellbeing of their staff. Almost threequarters (71%) of global respondents to the survey said they wanted more support from their employer with managing their mental health, but 48% didn't think their organisation considers employee mental health to be a priority.

The risks for employers of ignoring the impact of inflation and burnout on their employees are heightened by the considerable career mobility that accountants enjoy at present, due to ongoing talent shortages. In the UK, 39% of respondents expect to move to their next role within the next 12 months, and a further 21% over the next two years.

Gen Z (those under 25) are more likely to want to switch than any other generation, with 52% of respondents globally saying they would like to change roles at some point over the next year. The research found that employers looking to retain Gen Z and Gen Y staff members should prioritise career development opportunities and remuneration.

Technology is another challenge for the accountancy profession, with the research highlighting a considerable skills gap. Most respondents (86%) said they wanted more training from their employers while 42% felt overwhelmed by the pace of technological change impacting on their job. Interestingly, despite being so-called 'digital natives', Gen Z were the age group most likely to express concerns about technology. This is likely because their operationally focused roles put them at the sharp end of technological change.

Finally, while the accountancy profession is becoming more inclusive, social mobility is falling behind. Almost half of respondents to the research (49%) reported that a low socio-economic background is still a barrier to progression within their organisation. Younger accountants (Gen Z and Millennials) were likely to hold this view.

What's next?

For people who want to enjoy a fulfilling career while making a difference, this is an exciting time to be joining the finance and accountancy profession. The world is changing at a rapid rate, continually creating new opportunities for professional accountants. At the same time, there is a growing awareness of the broader contribution that accountants can make to society and the environment.

Ultimately, people are motivated to pursue a career in accountancy for a host of different reasons – from personal development and financial reward through to a desire to help make the world a better place. Few other careers offer all these benefits, as well as a high degree of long-term security. That's why accountancy is such a smart career choice.
Jamie Lyon is Head of Skills, Sectors and Technology at ACCA