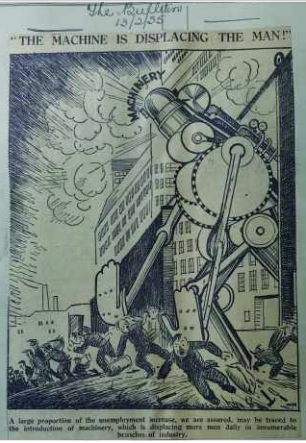 At ACCA's HQ in London we keep an archive of ACCA presscuttings going back to the early 1900s. As a historical record they are a fascinating insight into the profession. Of course, they reveal that times have changed a great deal, but that also how some things remain constant – tax policies made regular headlines then as much as they do today.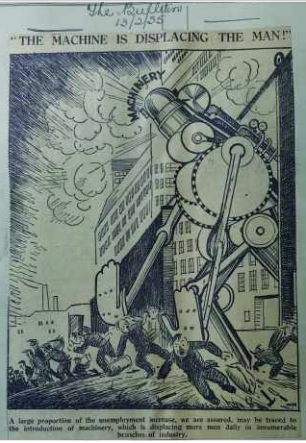 I recently noticed two clippings from 1935, signalling a new concern – how machinery and technology were having an impact on the economy and on people's jobs. One comes from The Bulletin, a cartoon of how machines are taking over jobs – "the machine is displacing the man!" it exclaims. At around the same time, The Glasgow Herald of 13 February 1935 reported on a lecture given by Mr John Buyers, a lecturer in economic history at Glasgow University. His subject was about trade redistribution and causes of unemployment.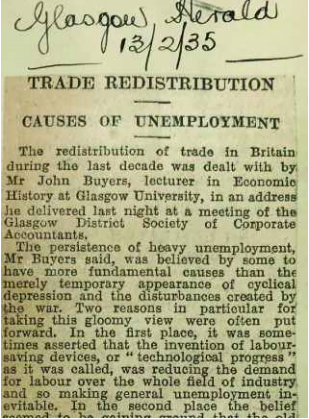 At the time, reasons for high unemployment were blamed on "technological progress", a "gloomy view" discounted by the Ministry of Labour that stated industrial production in the UK was rising, including that of professional services alongside "electrical cables and lamps".
Mastering a field of study
Back to the 21st century, and human interaction with technology is moving apace, and still making headlines. At the time of writing, the media was reporting on Microsoft's funding of the Elon Muskfounded OpenAI project, which aims to build Artificial General Intelligence (AGI). Announcing the deal, Greg Brockman, the CTO at OpenAI, said "an AGI will be a system capable of mastering a field of study to the world-expert level, and mastering more fields than any one human — like a tool which combines the skills of Curie, Turing, and Bach". There is a lot of hype about technology, AI and machine learning – and the audit and accountancy professions are not immune from this. So it's important for ACCA that we understand this hype, and understand the working environment better.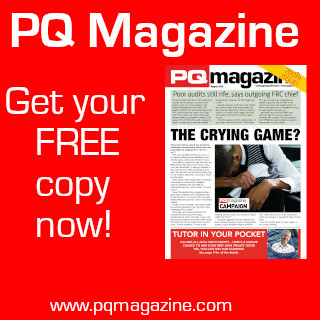 With colleagues at CA ANZ, our strategic partners, we recently published a report, called 'Audit and Technology', which asserts that technology offers the ability to both improve the quality of audit and to add value to it. Audit is moving from being a reactive, backward-looking exercise to a proactive, predictive, forward-looking one, working in real time; it provides an opportunity to help businesses by providing timely insights. From interviews and panel discussion events, we gathered a number of insights for this report, and perhaps one of the most relevant is that the human relationship between client and auditor remains important: not everything can be replaced by technology. This report is not just for those looking to become auditors or who are already working in this field.
It offers insights into a theme that plays right across the whole profession – about how as professionals we need to nurture our connections, about how we can design and use technology that helps us do our work faster and more accurately. As many PQ readers know, the ACCA qualification prepares people to be the dynamic professional accountants who are strategic forward-thinkers, and who thrive in this world of constant technological change.
Syllabus review
Every year, ACCA conducts a syllabus review to ensure the qualifications we offer evolve to meet the increasing demands of the profession and to reflect the changing landscape presented by continuing digitalisation and advances in technology.
Our aim is to ensure that as a professional accountancy body, we also develop our students' and members' digital and technology knowledge, building the skills to analyse and evaluate financial and non-financial data, with a clear understanding of the professional and ethical obligations that must be met in the use of data and data technology. The ethical dimensions of how technology is being developed and utilised in the profession – and indeed in wider society – is being hotly debated. And this brings me back to the press cuttings from 1935 and the lack of trust – even fear – inherent in the changes they were experiencing back then.
Perhaps this is one of the biggest challenges we can alter now in the 21st century – not to fear technological change, but to embrace it, use it for the best advantages possible and help create the technological future we want in the profession, from audit to financial management to tax planning.
• Antonis Diolas, Manager – Audit and Business Law, ACCA