The number of women becoming ACCA students continues to reach record levels, according to new figures from the Financial Reporting Council.
The FRC's latest 'Key Facts and Trends in the Accountancy Profession' report shows the ACCA's female students worldwide now number 58% of the total. You can add to this the fact that 47% of ACCA members are female.
Next best of the big accountancy bodies is CIMA, where 49% of its student intake are women. One body appears to be going backwards – ICAS. In 2017, 44% of its student body were female. In 2018 this slipped to a lowly 40%.
However, when it comes to membership figures the ICAEW comes bottom of the pile – just 29% of its members are female. At least this is 1% up on the 2015 figure, which has been a static 28% for the past three years.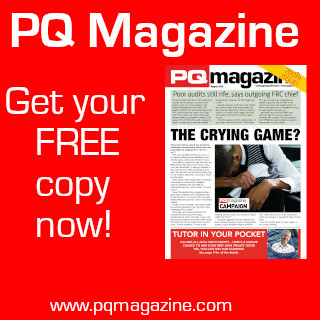 CIPFA's female intake is a healthy 48%–49% for the past five years. Unfortunately, this has not translated into an increase in membership numbers – they have hovered around 32%–33%. Accountancy students are getting younger, too.
In 2018 some 39% of students from the seven accountancy bodies in the study were under the age of 25, compared with 31% in 2014.
ICAEW, CAI and ICAS have the highest percentage of students aged 34 or under at 97%, 88% and 89% respectively.
In comparison, CIPFA have the largest proportion of students aged 35 and over, at 42%.