What a 20th awards night it was. You had fire eaters, acrobats, 'accountants with talent', and 24 coveted trophies to give away. It could only be a PQ magazine Awards 2023.
Check out who walked off with the coveted trophies in the winners video at: https://www.youtube.com/watch?v=39Mi5UY6fkU&t=7s
Accountants Jean-Paul Noel-Cephine and Libby Walklett stole the show as they were 'accountants with talent'. That meant we got show tunes and Elvis in the building, all for one night only!
For the second year Proud Embankment hosted the star-studded event, which saw Evie Todd crowned PQ of the Year. Lillian Okolie won Distance Learning Student of the Year and the Accountancy Apprentice of the Year was Anastasia Byard.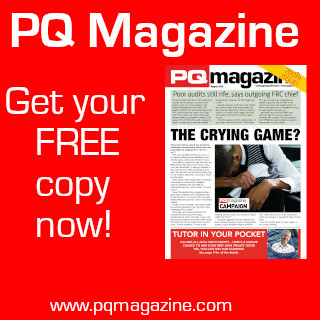 The Training Manger of the Year award went to FC Training & Recruitment's Jagruti Patel. Personality of the year was Rachel Harris, and University of West London's Xhulja Duka was Accountancy Graduate of the Year.
This year's Editor's Special Awards went to Tom Clendon's SBR podcast, e-Careers Karen Groves, and Open Tuition. The Lifetime Achievement Award went to LSBF's Arron Etigen.
Check out the front cover and pages 17-19 for all the winners in the next issue of PQ magazine for more pictures.