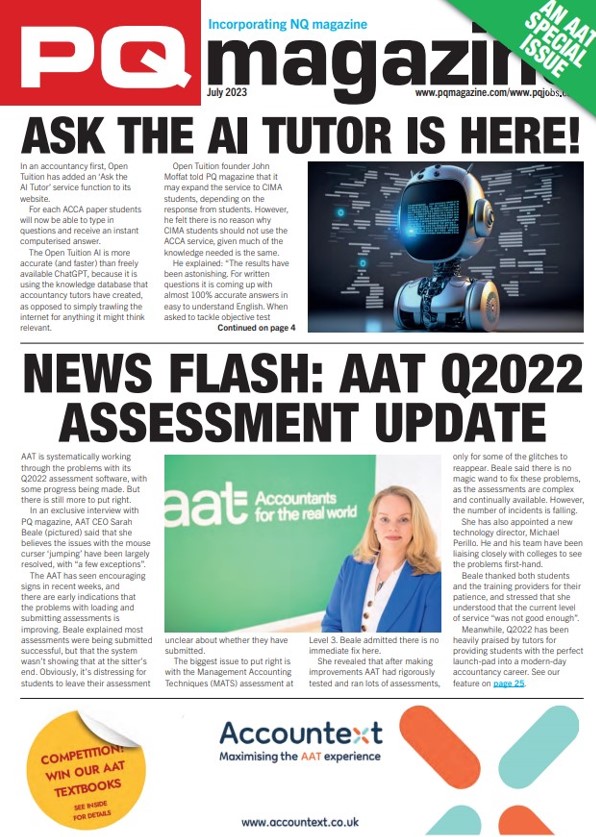 Does AI dream of sitting accountancy exams? We very much doubt that, but AI has arrived to help you in the form of Open Tuition's 'Ask the AI Tutor'.
Read your latest issue at: PQ magazine, July 2023 by PQ magazine – Issuu
PQ magazine is pretty unique when it comes to our news coverage: Following the first extreme weather warning of 2023 ICAEW PQ's are asking why they have to sit exams in July (still), we look at ACCA's exam fee rises, and finally get our hands on CIMA's pass rates.
We have feedback from the ACCA June sitting too – have you ever cried after an exam? We also reveal the first thing many students want to do after they have sat them! The September changes to the SBR and SBL exams are also looked at.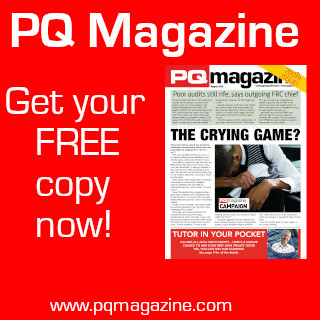 This issue is a bit of an AAT special issue, with analysis of those new Q2022 pass rates, changes to the AUDT & INAC assessments, and the new route to membership. And, to top it off Accountext are offering one lucky self-study student the chance to win AAT textbooks.
We have accountancy covered.