July 2020
The coronavirus pandemic has sped up the implementation of
'edtech' across the world – and it seems like it's here to stay.
While there has been considerable discussion about the role of technology in education for some time, the recent coronavirus outbreak has accelerated its use across traditional educational establishments.

The 2010s saw huge levels of global investment into education technology (or 'edtech'), but until recently the uptake has remained low, as institutions were reluctant (or unable, often due to a lack of financial resources themselves) to embrace change.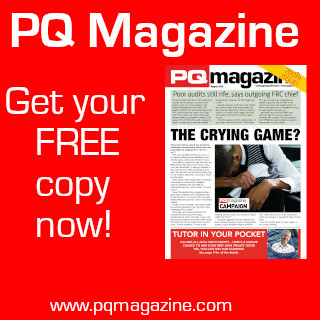 However, Unesco figures show that school, college and university closures as a result of Covid-19 have impacted nearly 80% of the world's student population across 138 countries, meaning some 1.37 billion learners are now studying from home, relying on technology to do so. In the UK alone, a recent article in the Guardian states that seven in 10 teachers agree that "lockdown has led them to adapt to new technology at a faster rate".

Educational institutions – from reception classes right through to adult learning – have realised the power of technology in making education accessible without students or teachers having to set foot in a classroom.

While this approach may not be sustainable for younger learners or more hands-on disciplines such as hairdressing or medicine, this shift represents a huge opportunity for theory-based classes such as accounting.

Students' expectations are also changing. At Mindful Education, we have made our 'Online and On Campus' courses available to all UK colleges free of charge, to help ensure that learners who usually study traditional face-to-face lessons are able to continue their studies while college doors are closed.
In a recent survey of these students, we asked the question 'How important will technology be in the future delivery of your education and training?'. The response was overwhelmingly in favour of the integration of technology, with an average score of 8.8 out of 10 (of which, 47% gave it 10/10, or 'essential').

Students no longer wish to restrict their learning to the classroom, and despite their previous reluctance, educational institutions are stepping up to accommodate this. It's clear to see that while we may, slowly, be returning to 'normal', the impact of Covid-19 on the education sector will be irreversible.

• Thanks to Mindful Education for this article. Mindful Education creates professional courses and apprenticeships, delivered through a blend of online and face-to-face learning. Find out more at mindful-education.co.uk