July 2020
Award-winning Jazz Gandhum, CEO of e-Careers, looks back at the
roller-coaster last 10 years – and looks to the future, too.
There are many layers to e-Careers' CEO Jazz Gandhum. A BEng civil engineering graduate of Kingston University, he won 'Entrepreneur of the Year' in 2017 at the Amazon Real Business Awards.

He acquired e-Careers in 2011 and has turned it into one of the top online providers for AAT and CIMA PQs. It also offers the ICB qualification.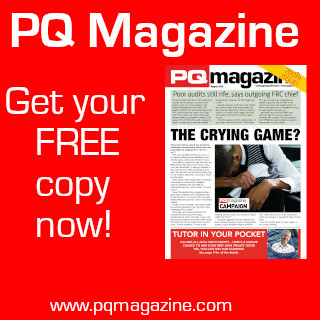 Gandhum's key mantra is to create affordable and accessible education for all. He also has a clear vision to change the way people study through digital technologies.

There are many strings to Gandhum's bow. He developed a natural isotonic drinks brand, iPro Sport, which is the hydration partner to over 20 sports including football, rugby and cricket. He is also on the board of his father's multinational business Duflon, which manufactures Teflon products for the chemical process industry, supporting over 700 employees and exports to more than 30 countries.

Gandhum is someone who knows all about disruptive business (he's won an award for that too). So we thought it was time to get his insight into the new normal, and what lies ahead:

How have the last three months in lockdown been for e-Careers?

How have you coped? While the world was on lockdown, the e-Careers team has been working in overdrive. Online learning has hit the headlines in a big way, and as a dynamic 'edtech' company we fully understand that now is the time for us to really shine!

What have you done to help your accountancy students?

Many people want to study accountancy but are faced with ongoing restrictions. Our research revealed that affordability and a device on which to study full-time was a common limitation.
As such, we have prepared three key areas that we can help learners facing these limitations:

• We now offer a Learn Now, Pay Later scheme where students can study and pay over 12 months with 0% interest.

• We partnered with HP to offer a free HP laptop for anyone who studies a Level 3 or Level 4 AAT qualification with us.

• We partnered with Xero to provide Xero certification at no additional cost to our learners – an added benefit in a fast-growing cloud computing market.

You got involved in e-Careers in 2011. What was the company like when you took it over?

It was a lifestyle business for over eight years. The digital learning age was simmering around that time and when I took over in 2011 I had a clear vision of the impact technology would have in future learning habits and the role we intended to play.

It's been almost 10 years now. What do you see as the biggest changes in the accountancy education in that time?

I always say that the ability to do sales and understand numbers is a must for any business owner. The rise of online bookkeeping software has made accounting simpler for businesses.

This has led to a change in the demography of people that are comfortable studying bookkeeping and accounting qualifications. It is not only accountants or bookkeepers who study AAT!

The introduction of technology in the learning processes has also significantly reduced the cost of qualifications whilst maintaining pass-marks over the past 10 years enabling more people to enter the sector than would have otherwise been able.

You won the Amazon Growing Business Awards 'Entrepreneur of the Year' in 2017. How did that feel?

This is one of the most memorable experiences of my life. There were thousands of highly worthy candidates and I remember being invited for an interview at Grosvenor House in London a few months before the award was due to be announced.

Later I learnt that I was one of six finalists, and the winner would be announced at a special event in the City. It was the final presentation of the night and when the final award was about to be announced I was standing by the bar!

A few seconds later my name was announced as the winner and I was asked to collect my award and talk about my journey – with zero preparation. I still cannot recall what I said that night as it remains a blur. I do recall calling my wife and messaging the e-Careers team with a photo. It is one of those moments you have in life when you still can't comprehend what, how – me?

How do you see the world of online training evolving in the next few years for accountancy students?

I regularly speak about this to our college and university partners. Covid-19 has fast tracked the path on which we were already on – digital learning is here to stay and something we have to come to terms with.

Despite all the potential and positives of online learning, it does require the individuals who are doing the courses to be committed and able to manage their time better than I think we are all doing at the moment. Until this happens, I feel that professional qualifications such as accounting will rely on a blended approach of eLearning with tutor intervention to provide best results. Something we have been doing at e-Careers for many years now…