January 2022
We caught up with Level 4 Accounting Apprentice Paul Mcsweeney to ask him how he is finding his apprenticeship and how his Level 4 course compares to his previous study.

Paul Mcsweeney works in the Mindful Education finance team and is studying his apprenticeship with Train Together – using the Mindful Education online course as a key element of his study. Before pursuing an accounting career, Paul worked for a travel company and a soil engineering/geotechnical testing company. He also spent 11 years in the security division at Gatwick Airport. We caught up with Paul to find out more about why he chose an accounting apprenticeship, and to hear any advice he has for others who are considering a similar route into the profession.

Why did you decide to embark on an accounting apprenticeship?

While working in the security division at Gatwick Airport I decided that I wanted a career change, one that better suited my interests, strengths and goals. Accountancy ticked a lot of boxes as I have always enjoyed maths, problem solving, and working with numbers.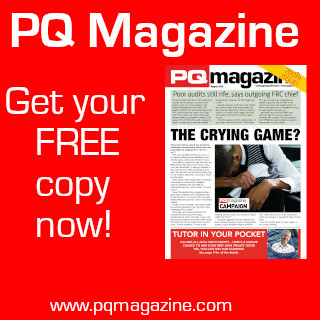 For Level 2 and Level 3 I studied part-time, but for Level 4 I chose the apprenticeship route because I knew that the combination of work experience and studying would really help me apply the concepts from my studies directly into my day-to-day work.

What made you want to study accounting through blended learning?

Blended learning was really appealing as it meant I could adapt my studies around my work and life. I also knew that the Virtual Learning Environment (VLE) would allow me to be tested far more frequently on what I was studying. I've found in the past that being tested is an invaluable tool in highlighting subject areas I need to focus more on.

How does your experience of studying for your AAT Level 2 and Level 3 qualifications compare with your experience of studying for your AAT Level 4?

I was in full-time employment when I studied for my AAT Level 2 and 3 qualifications. My working pattern consisted of early and late shifts and I couldn't find a face-to-face course that was flexible enough for me. I wasn't aware of blended learning at the time so I opted for distance learning, which was very flexible.

I studied on my days off work, and took my textbooks to work when I was working night shifts. I was assigned a tutor through my training provider, but didn't receive any contact from them throughout my qualification. The overall study support was lacking and I had no one to discuss ideas with or get a different perspective from about certain accounting concepts. At times I felt studying on my own to be quite isolating and I struggled on occasions with motivation.

Now I've experienced studying via blended learning, I really do prefer it. I was so used to working through AAT textbooks but when I was told by my tutor that we wouldn't be using them anymore I was really surprised! I quickly realised that all the information you need is on the VLE, and is set up for you to learn, interact and be tested. There's no more lugging textbooks back and forth to work which is a big win for me!

What's a typical day look like when you're working and studying?

A typical day starts with checking the emails in our finance inbox for any queries that need actioning. I also focus a lot on monitoring the accounts payable/receivable through our accounting software Xero, and updating schedules of payments and financial information related to our partner accounts.

Thursday is my dedicated study day which means I have it off work, so I reserve most of my studying for then.

What do you find most useful about the Mindful Education VLE?

The learning content and test sections are really well written, informative and interactive.
I like how animation is used to help explain theories and tasks, and how questions are designed to help you understand a concept thoroughly. In the test section you are pushed to complete questions in a specific time which helps me get 'exam ready'.

How much support do you get from your employer and training provider?

I receive lots of support from both my employer and tutor. My tutor is always in contact about lessons and revision, and he's always in contact before and after exams to provide feedback and advice, which has been invaluable!

• If you are interested in studying an AAT course or apprenticeship using an Online and On Campus blended learning approach then please visit the Mindful Education website to find your nearest provider.