February 2022
More than a quarter of professional accountants (27%) say they have been put under pressure or felt under pressure to act in an unethical way over the past three years, a CCAB survey has found.

Many respondents said this constant coercion had had a detrimental impact on their mental health, triggering episodes of anxiety, depression and stress.

A majority of respondents who reported feeling under pressure to act unethically said pressure came from internal sources such as line managers or those in director-level roles.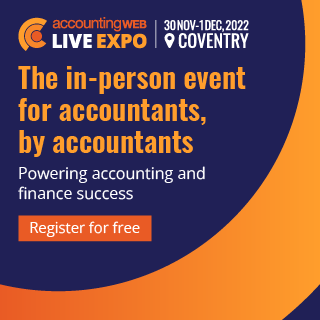 Some 18% cited pressure from clients, and a further 10% said pressure came from their board, council or cabinets.

Among the unethical activities respondents felt pressure to engage in were preparation of overly optimistic budgets, business cases and forecasts; categorising personal expenses as business expenses; and side-stepping financial policies and regulations.

The CCAB, which brings together five professional accountancy organisations in the UK and Ireland, carried out a snapshot survey of accountants working across all sectors recently to take the ethical temperature of the profession.

Of those who said they had been put under pressure to act unethically, almost 80% spoke up against the unethical action. Two-thirds (65%) did not carry out the unethical task; however, 10% carried out the task fully and 25% said they did so partially.

Some 88% of those surveyed also said that ethics training should be a mandatory part of CPD, and some 51% said this should be undertaken each year.

Commenting on the findings, Iain Lowson, chair of the CCAB Ethics Group, said: "Ethics is at the heart of being a professional accountant and it's important to regularly take the ethical temperature of the profession. This informal survey provides a useful snapshot of the current context.

"It is clear ethical pressures are a real problem for a significant number of accountants and it's concerning to see so many reports of a negative impact on mental health.

"On the other hand, it is encouraging that so many accountants feel empowered to speak out against unethical pressures and practices and that so many respondents say they promote an ethics-based culture in their organisations. "Accountants' professional membership bodies are useful sources of training, advice and support and each will have their own Code of Ethics based on the International Ethics Standards Board for Accountants (IESBA).

We would urge any accountants who feel exposed to ethical pressures to approach their professional body for support and to refresh their knowledge of the relevant code."

To check out the full results of the survey go to: https://www.ccab.org.uk/ccab-ethics-survey-2021/.