December 2022

Nationwide CIMA apprentice Sean Lucas wants to change perceptions and explains why it's important to take no for an answer.
Sean Lucas is an accounting technician and Level 7 CIMA Apprentice at Nationwide Building Society. So why did he choose an apprenticeship over university? So why did management accounting appeal to him as a career? And how successful are his aspirations to change how disabilities are perceived in the business world? Here's what he said:

"I'm 21 and left sixth form with A Levels in Law, Psychology and Core Maths. I joined Nationwide as a Level 4 CIMA Apprentice straight from school. So far, I've worked in two different roles here. My first was consolidating society-wide reports then analysing the numbers to produce commentary for the senior management and directors. I'm in my second role now, looking at product costs and regulatory returns."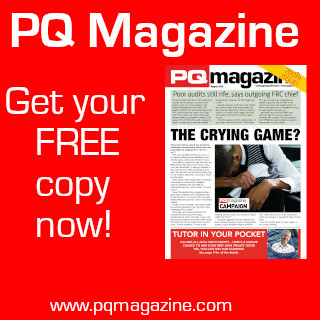 The best of all worlds
"Although I had an opportunity to go to university, I wanted to gain experience in a working environment and study for a qualification at the same time. With apprenticeships, you get the best of both worlds: gaining experience, earning a wage, getting a qualification and applying your knowledge without getting into financial debt. It's a great career opportunity and apprenticeships deserve more publicity."
Why management accounting?
"I've always liked working with numbers and problem solving. CIMA has a good reputation and management accounting appealed to me because it is a highly reputable profession with good career prospects. Also, the skills you acquire can be transferred to other sectors, not just finance. I'm now an Accounting Technician and working towards Level 7 of the CIMA Apprenticeship and my CIMA Professional Qualification."
All-round support
"I have cerebral palsy, which affects my speech and movement in all four limbs. I use an electric wheelchair and communicate via an alphabet board. CIMA has been very supportive in all aspects of my apprenticeship, especially to accommodate my specific needs. Nationwide has been supportive throughout, too. Me and my manager have regular one to one meetings to see how my studies are going and I get advice and support for study leave, courses and exams."
The power of opportunity
"I've found that my CIMA studies are really relevant to my role. It's helped me enhance my knowledge and understanding of the wider finance world. When I get my CGMA status, I'd love to build a career as a Finance Business Partner or Manager. I'm hoping to focus on a career in finance at Nationwide, but I am keen to try new roles to continue to develop and learn throughout my career."
Championing inclusion and diversity
"I've run presentations and Q&A sessions for my colleagues to raise awareness of severe physical disabilities and how they affect people in the workplace. I've done a lot of work to ensure my current office is now fully accessible both, including getting a tracking hoist added to a bathroom, making all fire exits accessible, and adding ramps to the exterior of the building. A proud moment was winning an internal award at Nationwide for my work in inclusion and diversity."
Apprentice of the Year
"CIMA nominated me for the PQ Magazine Apprentice of the Year award. It came as a complete surprise when I won! One reason I won was my determination to succeed, particularly during the Covid-19 lockdowns. My additional needs mean I can't sit exams virtually, so I did all the learning and then sat three exams in two and a half months.

I get extra time for my exams, so I spent seven-and-a-half hours on my CIMA Level 4 case study! It's not something I'd recommend anyone to try, but I'm proud of what I've achieved."
Don't take no for an answer
"I'm a big advocate for other young people with physical disabilities who want to build a career in accounting and finance. My advice? Fight for it and don't take no for an answer. Be clear about how a potential employer can help you – but also be realistic and ask for what's reasonable. Ultimately, if you want something, you've got to give it a go. If it doesn't work, it doesn't work. And if it does work, you'll never look back."
This article was first published on cimaglobal.com in August 2022