ACCA UK is in the process of writing to students to explain what improvements it has made to ensure it delivers a positive, professional experience for students sitting centre-based exams in December.
This plan has been put in place following lessons learnt from the September session, and taking into consideration the dynamic and uncertain circumstances in which it is operating.
Here's what ACCA said: "We have added extra check points to ensure exam readiness and will be increasing the level of technical support available to prepare our centres. For example, we are making changes to our approach in terms of testing machines and software, ensuring a full inspection of every machine which will need to be signed off as exam ready.
"In addition to ensuring centres are exam-ready, we will extend the lead time for venue set up so there is more time for any troubleshooting to be carried out in advance of exam week. There will be improved readiness checks, with three week and one-week sign offs in place.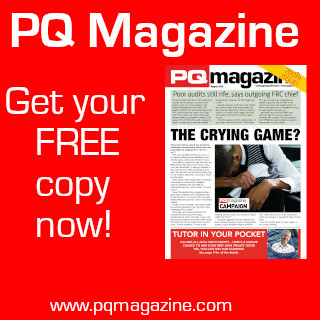 "The health and safety of our students remains top priority for us and we are committed to delivering a positive, professional experience for students given the uncertain circumstances in which we are all operating.
"We have already had to take the difficult decision to reduce capacity and, in some cases, withdraw completely from some centres where we felt we were unable to ensure arrangements were Covid-secure.
"All students impacted by this decision have been contacted to advise that their centre-based exam will not take place and offered the choice of taking exams at home or in a place of their choosing, using Remote Invigilation (RI) or to defer until March 2021.
"We will be increasing our staff numbers dealing with logistics and venue-readiness as well as technical resource to help with troubleshooting. There will also be a strong focus on continuity, so we are making use of experienced staff who know the venue well and are familiar with the local set up. We are working closely with our delivery partners, so we are in a better place to respond at pace if something unexpected happens on the day.
If there are long delays to exam sessions, we will provide water and snacks at each affected centre.
"Site specific plans will be included in the readiness checks and will cover arrangements for queue management, candidate flow, waiting areas and sourcing of refreshments in the event of a delay."