October 2020
Ask PQ's very own agony aunt Karen Young when you need advice from a real expert. Email your dilemma to graham@pqmagazine.com, and he will pass on the best ones to Karen.

THE DILEMMA

I've been applying for new roles and was recently offered an interview which will take place virtually. I'm excited about it but also not sure about how to find the time while I have responsibilities in my current role and can't work flexibly. Do you have any advice on how I should approach it?

KAREN'S RESPONSE

Congratulations are in order – landing a job interview is fantastic news and might lead to an exciting new step in your career. However, it can be daunting working out how to fit it in with your current responsibilities and a rigid schedule.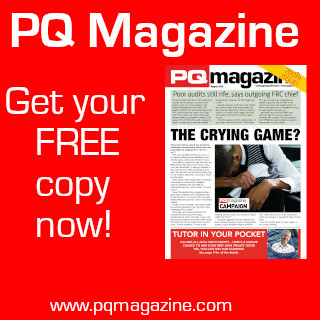 Firstly, I would suggest scheduling the interview outside your working day if it's possible. Voice your preference for an early morning, lunch time or after work slot, which I appreciate is sometimes easier said than done.

Explain your situation at the earliest opportunity and suggest some possible times. While you want ample time to prepare, remember that interviewing virtually means you won't have to factor in travel time. If you do have to rearrange due to existing work commitments, you're showing that you are a loyal and honest employee which is of course only a positive thing.

Another approach is to book the day of the interview, or half of the day, off as annual leave. This will help you get in the right headspace for the interview rather than fighting off distractions from your current job. It might also provide a good opportunity to spend the day focussing on any other applications.

If you do take time off, it can be tempting to invent an elaborate excuse or story but I'd recommend being as vague as possible or not giving a reason altogether, which is better than being caught out by a complicated lie.

Alternatively, consider being honest with your manager about your upcoming interview if you feel it's appropriate.

Often they are comfortable having these conversations and the honesty can lift a weight off your shoulders.

Hope this helps and good luck!

• Karen Young is a director at Hays. She is passionate about helping people to find the right job, and companies to find the right person.