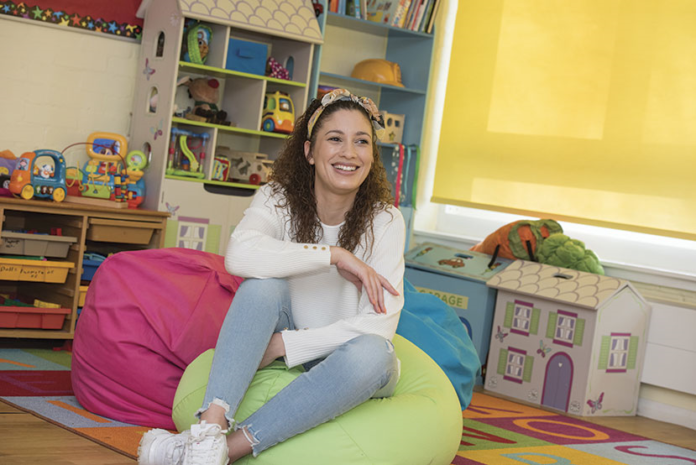 AAT accountant Ria-Jaine Lincoln shares some of her thoughts about how to thrive in your home-working environment
While using a rented office for client meetings, Ria-Jaine Lincoln is otherwise used to working from home. She runs her own Milton Keynes-based business, Ria-Jaine & Co, an accountancy and tax advice firm specialising in beauty businesses.
"Really commit to your own dedicated workspace," Ria-Jaine advises. "I have a space on the top floor in my house that I use and always seem to focus better when working there. Try to have good lighting to stop you straining your eyes too.
"I also make sure I manage the number of Zoom calls or webinars that I am doing as it really does take it out of me otherwise," she adds. "Zoom is my best friend at the moment, but I've also been keeping in touch with clients and contacts via video call, email and WhatsApp. As all my clients are at home at the moment, it's easier to schedule in calls that would otherwise have to be fitted around their customers."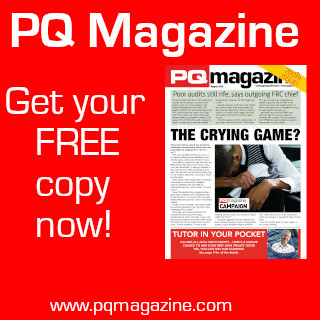 As a mum of three boys, Ria-Jaine empathises with all accountants who have been forced into juggling a full-time job with family commitments.
"This is really difficult," she adds, "but I try to stick to working hours and by working in my dedicated space, the family don't have to worry about distracting me. I have great support from my husband, but I am guilty of being a workaholic so I have to actively carve out family time, and know when to switch from business mode to mum mode.
"If I find myself working two very long days, I will make the effort to carve out some family time within the week, such as breaking up my working day into chunks and work later in the evening if needed. It can be really difficult, the guilt that I feel when torn between a work deadline and my parental responsibilities, obviously our children are the priority if they are struggling and need their mum or dad but then the guilt switches from mum guilt to then feeling like you are letting the business down and this is a constant battle that I fight.
"I try to remind myself to be kind to myself as we are only human and usually things can wait a few hours with careful management so being flexible and honest is key to juggling work and family commitments."
How to stay safe & happy
Olivia Hill, Chief HR Officer, AAT (Association of Accounting Technicians) has provided some top tips for accountants to look after themselves at this time. These include:
If you're working from home but with other members of your family present, it might be useful to agree a self-isolation plan so that you all know what to expect. This could include what your daily routine should look like and how you'll give each other space. This could help determine when you are most available for client support, and when you'll be out getting that one bit of exercise.
Stick to a routine. Get up, get showered, get dressed and treat the day as you would if you were going into the office. This also helps separate out the working week from the weekend.
Take training opportunities. How can you become better at your role – what areas of accounting, client relationships, or personal skills do you struggle with the most? There's a world of courses and resources out there to access from home, all of which could aid your career in finance and put you in a stronger position both in the short-term and when society comes back together.
Think digitally. Technology skills are more important than ever right now, and those who have them will ultimately be more marketable in the future. Invest in yourself to build up your digital expertise and demonstrate you can keep on top of the speed of information exchange.
Keep busy. Outside of upskilling, are there any jobs around the house that need doing? Could you focus on a particular hobby or take up a new one? How can you keep your mind stimulated in a way that doesn't involve sitting in front of the TV during non-working hours?
Take some time to relax. Learn a dance routine, play video games, do some yoga through an online platform… choose activities that help you to feel calmer and take your mind off things.
Focus on your health. Eat a balanced diet, drink lots of water and get enough sleep. Try to minimise your use of alcohol. And remember to look away from your screen for around one or two minutes every half an hour to avoid eye strain.
Stay active. Do some light exercise at home. How about finding an online fitness session? Or taking regular walks around the garden?