March 2023
The pass rates for December's ICAEW Professional Level exam results 'slipped a bit' when compared with previous sittings.

At 59.1%, the Financial Accounting and Reporting (IFRS) paper saw a big drop – in September the pass rate for this paper was 82.1%. The pass rate for the UK GAPP version of this paper wasn't much better, at 60.9%.

Elsewhere, the pass rate for Tax Compliance slipped below 70% to 68.4%.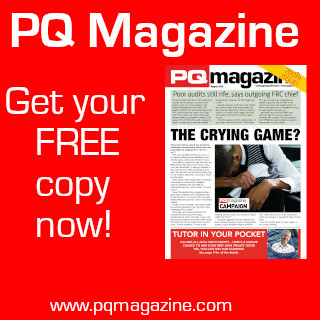 An ICAEW spokesman said: "We appreciate the disappointment that some students may be feeling.

We continue to work closely with our partners in learning and employers to put effective plans in place that will support you in reaching the required level to be successful going forward. The learning materials have been updated for the 2023 exams, which are provided free of charge for students who were unsuccessful in December."

Two still seems to be the ideal number of Professional Level papers if you want to pass all the papers you sit. Some 65.6% of sitters passed the two they sat this time around, with another 20.8% passing one of the two. In all, 63.2% of those sitting three papers passed them all, with 62.4% who opted for one paper passing it. It all means some 1,601candidates failed all the papers they sat – 22.3% of sitters.
ACA PROFESSIONAL LEVEL DECEMBER 2022 RESULTS:

Audit & Assurance 74.3%;
BP: Banking 62.9%;
BP: Insurance 73.3%;
BP: Taxation 81.9%;
Business Strategy and Technology 85.1%;
FAR (IFRS) 59.1%;
FAR (UK GAAP) 60.9%;
Financial Management 78.7%;
Tax Compliance 68.4%