There are many reasons why PQ's readers study accounting qualifications. Perhaps you're looking to advance your career or take it in an entirely new direction. You may be just starting out or have years of experience. Regardless, what will unite many of you is the desire to become your own boss in some shape or form – perhaps as an accountant – or to use the new-found skills to balance the books for a different business venture.
Taking the next step
Learning accountancy always felt an obvious choice to me. After university I studied and qualified as a chartered accountant while working for Deloitte. I enjoyed my seven years with Deloitte greatly and learnt a huge amount, both technically and also with respect to essential soft skills, including communication and teamwork.
During my seven years of practice my clients were fast-growing private companies who needed professional advice and support. It could often be hard work, but I always enjoyed helping clients tackle new, and often complex, challenges.
After advising and working with private companies for some time I felt that running a business was something that I wanted to do myself one day. Wary of the transition from running the numbers to running a business I studied for an MBA, which was a great way to help fill in some of the gaps in my skillset – all of which led me to set up Mindful Education.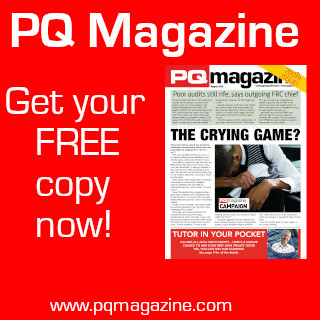 While I am no longer a practising accountant, the accountancy skills I learnt at the start of my career were invaluable in the creation of my business and of course I still use them every day.
Investing in your skillset
Although it can be challenging, studying accounting is great preparation for the rigours of running a business. Naturally, the technical skills you learn will be the ones that you are most aware of, but along the way it is increasingly the soft skills that come to the fore. Arguably, the most important skill you will learn during your studies is problem solving – and being a business owner will frequently put this tot he test!
Throughout your studies you'll learn the importance of paying attention to the detail and spotting patterns – which can easily be applied to a wide range of workplace situations, such as implementing a new IT system or hiring new staff. Look out for opportunities to practice this now, so you can tackle the challenges that will come your way with confidence.
Right now, your accounting qualification is going to be your key focus, but while it might seem as though it's the only thing that matters, the truth is that it's probably just the start of your own journey.
◘ Mark Mckenna is Founder and Managing Director at Mindful Education. Mindful Education won Study Resource of the Year at the PQ Awards 2019