Following the success of our previous accounting conferences London South Bank University and PQ magazine are hosting a one-day conference looking to see if we are accounting for extinction.
We have gone green with our 'Accountants will save the planet!' theme – like many, we believe there is no Planet B! Accountants have a key role to play in creating a sustainable future and we believe you are part of the solution, not part of the problem.
Whether that means calling for a carbon emergency or just understanding the importance of saving both the accountants and the bees. There will be sessions on carbon taxes, the morality of paying tax and why it may be time to get tough with accountants on money laundering.
This is a unique opportunity to become involved in the debate and help shape the future. We will end the day with our now infamous panel discussion. We have speakers from The Prince's Trust Accounting 4 Sustainability, the Carbon Trust and ICAEW, to name a few.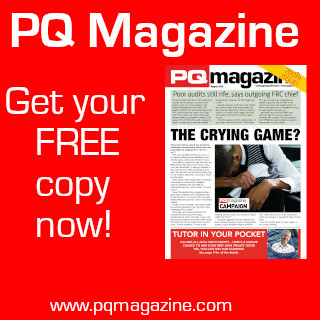 This year there is a small charge to cover food and drink (you eat a lot!), but we promise you a day to remember, so put 21 November in your diary.
To sign up go to accountantssave-the-planet.eventbrite.co.uk