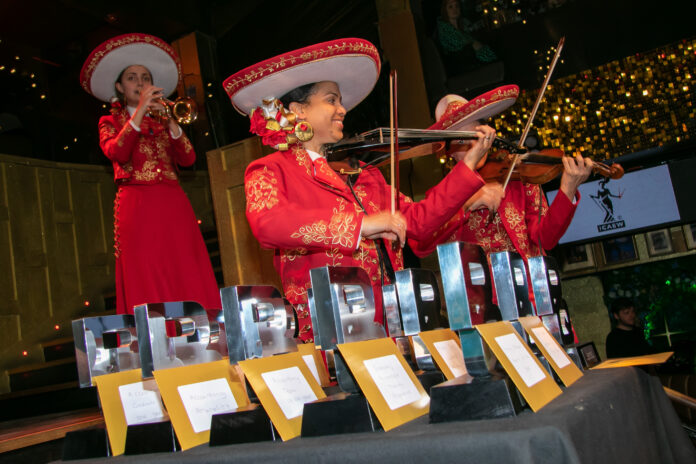 Wow, how did we get here, the PQ magazine 20th award night will soon be upon us!
It has been a fantastic journey and along the way, and we have laughed, cried and danced the nights away! Who could forget Shaun Williamson (Barry from East Enders) Mustrang Sally, or Vikki Taylor's dance to the stage?
PQ magazine held its first-ever award ceremony at The Cross in King's Cross on a cold winter's day in January 2004. Winners on that night were: Emma James, our first-ever PQ of the Year, while College of the Year went to Reed Business School, and Lecturer of the Year was Paul Moore.
We then moved to PQ's most historic venue – the Crypt in Ely Place (it is where Henry VIII got married to Anne Boleyn and then at a banquet for three days!). Our entertainment that night was Ewan Macintosh, aka Keith from the Office (the UK one). And, our personality of the year award went to a whole department – Emap's business planning unit (Deborah Shroot, Jogs Pankhania, Paul Murdoch and Chris Power).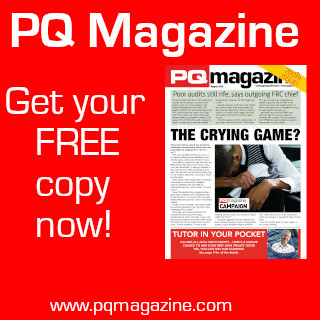 We then moved to Sircco's where Skinny Marie and friends entertained the crowd! Who does not love a bit of lip syncing to Abba's Money, Money, Money?
Fast forward and the fifth annual awards night was held at top London night spot Floridita, where Steve K Amos and Cuba dancers helped the night go with a swing. Among the winners on the night were Kaplan's Stuart Pedley-Smith (Tutor of the Year) and ICAS (Accountancy Body of the Year).
Quaglino's then became the home of the awards for quite a few years. Among the entrainers on show were Richard Blackwood and Chris Martin. It is where in 2009 Lord Sikka, then Professor Sikka, picked up the Lifetime achievement award. Tom Clendon also became our Tutor of the Year, with Personality of the Year going to Lucy Cohen.
In 2015 we moved to the Café de Paris. Paul Sinha, Abandoman (the only act to play two PQ magazine award nights), and Tom Ward were among the stars who entertained the throng. The final Café de Paris show was in 2020 with top comedian Konstatin Kisin live on stage wowing a captivated audience. That was late February 2020, and in March everything changed as Covid-19 took hold of the world. A big winners that year was ACCA's student well-being hub, along with LSBF TV.
With the pandemic still in full swing we staged the 2021 awards live online at Rogo's HQ in trendy Shoreditch. The 'entertainment' that night was a game of 'Bruce Forsyth's Play Your Cards Right' between ICB's Polly Thrasivoulou and ICAEW's Shaun Robertson!
In 2022 it was back to 'normal' and we moved to a new venue at Proud Embankment. Comedian Graeme Mathews and the only female Mariachi band in Europe entertained the packed venue. Our PQ of the Year was Katie Harwood and the Accountancy of the Body PQ trophy went to ICAEW.
Well, that's all in the past now. We have 20 new shiny PQ awards up for grabs, plus a couple from the editor, giving you lots of chances to pick up a coveted trophy. We have a new PQ up for grabs – Podcast of the Year!
The plan is to hold our 20th ceremony is late April next year, and we would love you to join us to celebrate. What we need now is your nominations! Just go to www.pqmagazine.com and download the nomination form by clicking on the 'PQ awards' bar at the top of the home page. Alternatively, you can just send us your entry direct to us, making it clear which category to are entering. Remember to add your details as if your nominee gets shortlisted you are coming to the coolest awards too!
So, how can you win one of our awards? Well, our advice is to keep to the word count. We have increased it this year to 500 words – but try not to go over that the judges don't like It when you do. If you want to provide supporting material then just attached it to the nomination form/email. The judges do see everything relevant.
This is not the time to be shy either, we are happy if you nominate yourself. We understand not everyone is appreciated fir the work they do!
Once you have everything together send it to awards@pqmagazine.com or post it to: The Editor, PQ magazine. PO Box 75983, London E11 9GS.
As we said earlier all entries will be looked at by our independent judges, who then create the shortlist and decide on the winners for every category.
Deadline for nominations is Friday 10 March 2023 – but don't leave it to the last-minute please!